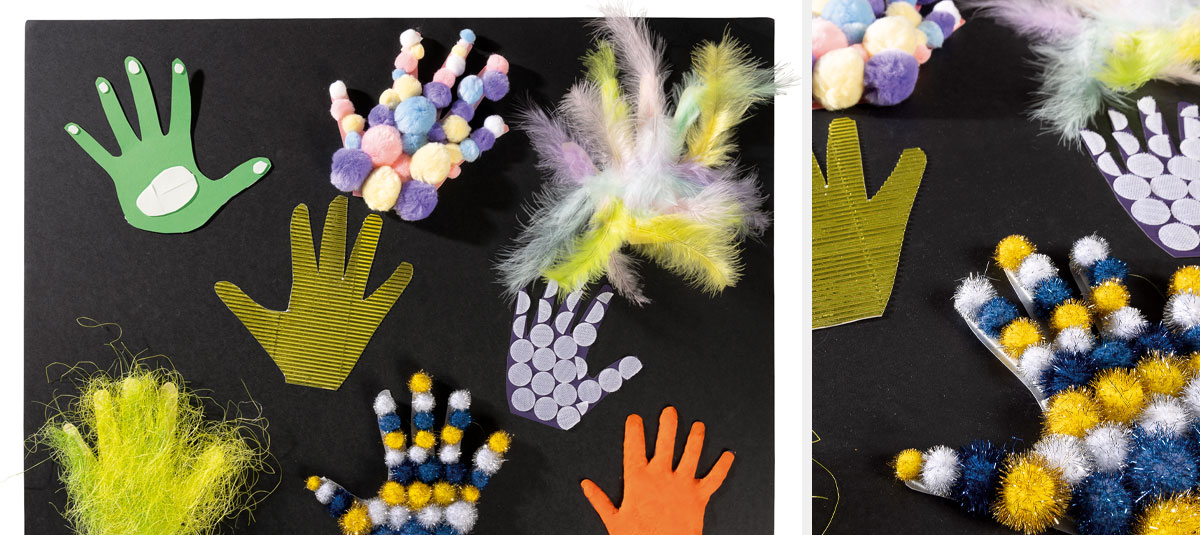 + 2 years| Difficulty: ★ | 1hour
Material




---

Educational material
Choose an A3 size foam board.
Draw the children's hands on cardboard and cut out.
Choose different textures: sand, woolly pompoms, feathers, double-sided tape, hook-and-loop pads, tissue paper, buttons, wood, cotton, modelling clay...
On each hand, using double-sided adhesive tape, stick the chosen materials: one material per hand.
Glue the hands to the foam board and hang it on the wall or put it on a table.
Let's go for a sensory experience!
Our selection for this creative sheet