Sheet - Decopatch bookmark

3 or over | Difficulty: ★ | Time needed: 30 minutes
Material
Bookmark for decorating
Decorated wooden shapes
Decopatch
Rolls of sticky tape
Adhesive patches
Paintbrush
Scissors












---


Educational material
FC xxxx - xxxxxxx - TextPedago
FC xxxxxx - xxxxxx - et1
FC xxxxxx - xxxxxx - et2
FC xxxxxx - xxxxxx - et3
FC xxxxxx - xxxxxx - et4
FC xxxxxx - xxxxxx - et5
FC xxxxxx - xxxxxx - et6
FC xxxxxx - xxxxxx - et1
FC xxxxxx - xxxxxx - et2
FC xxxxxx - xxxxxx - et3
FC xxxxxx - xxxxxx - et4
FC xxxxxx - xxxxxx - et5
FC xxxxxx - xxxxxx - et6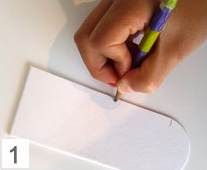 Make two pencil marks to show which part of the bookmark you want to decorate.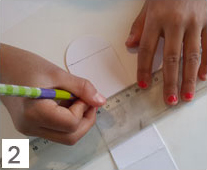 Place a ruler on each mark and draw two lines across the bookmark.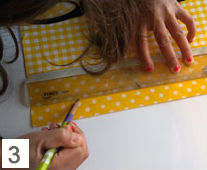 Copy the measurements to a sheet of decopatch paper and cut out the shape.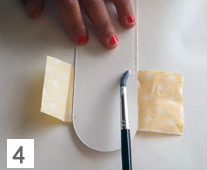 Stick the decopatch to both sides of the bookmark.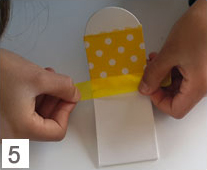 Puis plier le bas et le haut.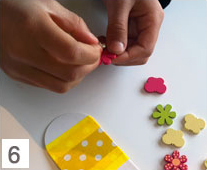 Continue decorating the bookmark with different coloured rolls of sticky tape.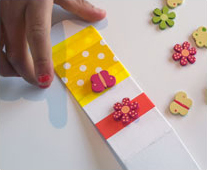 Our selection for this creative sheet