Sheet - Decopatch pencil pot

Difficulty: ★ | Time needed: 25 minutes
Material
Decopatch paper
Rolls of sticky tape
Paintbrush
Scissors












---


Educational material
FC xxxx - xxxxxxx - TextPedago
FC xxxxxx - xxxxxx - et1
FC xxxxxx - xxxxxx - et2
FC xxxxxx - xxxxxx - et3
FC xxxxxx - xxxxxx - et4
FC xxxxxx - xxxxxx - et5
FC xxxxxx - xxxxxx - et6
FC xxxxxx - xxxxxx - et1
FC xxxxxx - xxxxxx - et2
FC xxxxxx - xxxxxx - et3
FC xxxxxx - xxxxxx - et4
FC xxxxxx - xxxxxx - et5
FC xxxxxx - xxxxxx - et6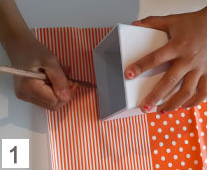 Place one side of the vase on the decopatch paper and draw round it. Repeat this until you have four shapes, one for each side.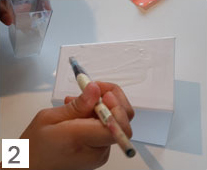 Spread brush-on-glue all over one side of the vase.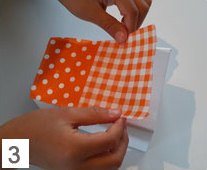 Stick one of the four shapes onto it.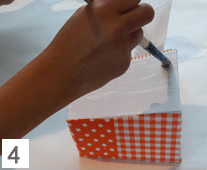 Do the same for all four sides.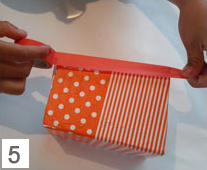 Decorate the top, bottom and side edges of the vase with different sticky tapes.
Our selection for this creative sheet