Sheet - Felt end for pencil

4 or over | Difficulty: ★★ | Time needed: 20 minutes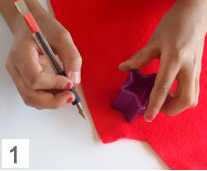 Place a pastry cutter in the shape you want onto a felt sheet and trace round it with a black pen.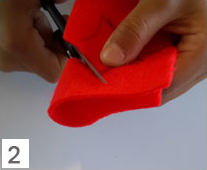 Fold the felt sheet in half and cut round the outline you drew to obtain two matching shapes.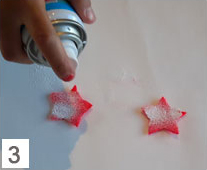 Spray glue onto one side of each shape.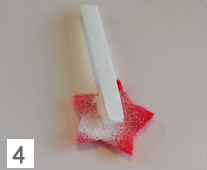 Fold a strip of paper several times over and place it onto one of the felt shapes. This will leave an opening for the pencil.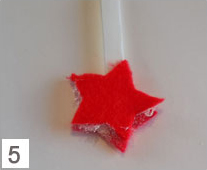 Press the glued sides of the two shapes together and wait until the glue dries. Then pull the folded strip of paper out.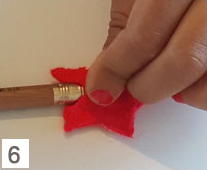 Now slide the pencil end into the opening that's left.
Our selection for this creative sheet