Sheet - Small jewelled pouch

Difficulty: ★ | Time needed: 5 minutes
Material












---


Educational material
FC xxxx - xxxxxxx - TextPedago
FC xxxxxx - xxxxxx - et1
FC xxxxxx - xxxxxx - et2
FC xxxxxx - xxxxxx - et3
FC xxxxxx - xxxxxx - et4
FC xxxxxx - xxxxxx - et5
FC xxxxxx - xxxxxx - et6
FC xxxxxx - xxxxxx - et1
FC xxxxxx - xxxxxx - et2
FC xxxxxx - xxxxxx - et3
FC xxxxxx - xxxxxx - et4
FC xxxxxx - xxxxxx - et5
FC xxxxxx - xxxxxx - et6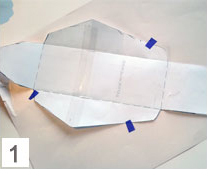 Draw round the pattern on a sheet of smooth paper (stick to the dimensions given). If you want a stiffer pouch with a custom inside, you can glue a sheet of fancy paper to the white side of the smooth paper.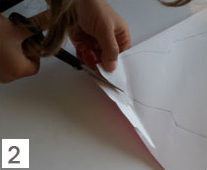 Cut out the transferred shape.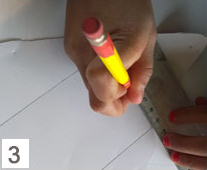 Draw the fold lines using a ruler.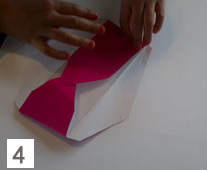 Fold the sides over first.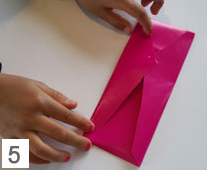 Then fold the top and bottom.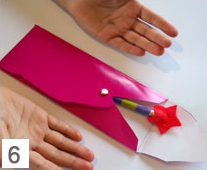 Fit a paper fastener where the side and bottom flaps overlap to keep the folds in place.
Our selection for this creative sheet