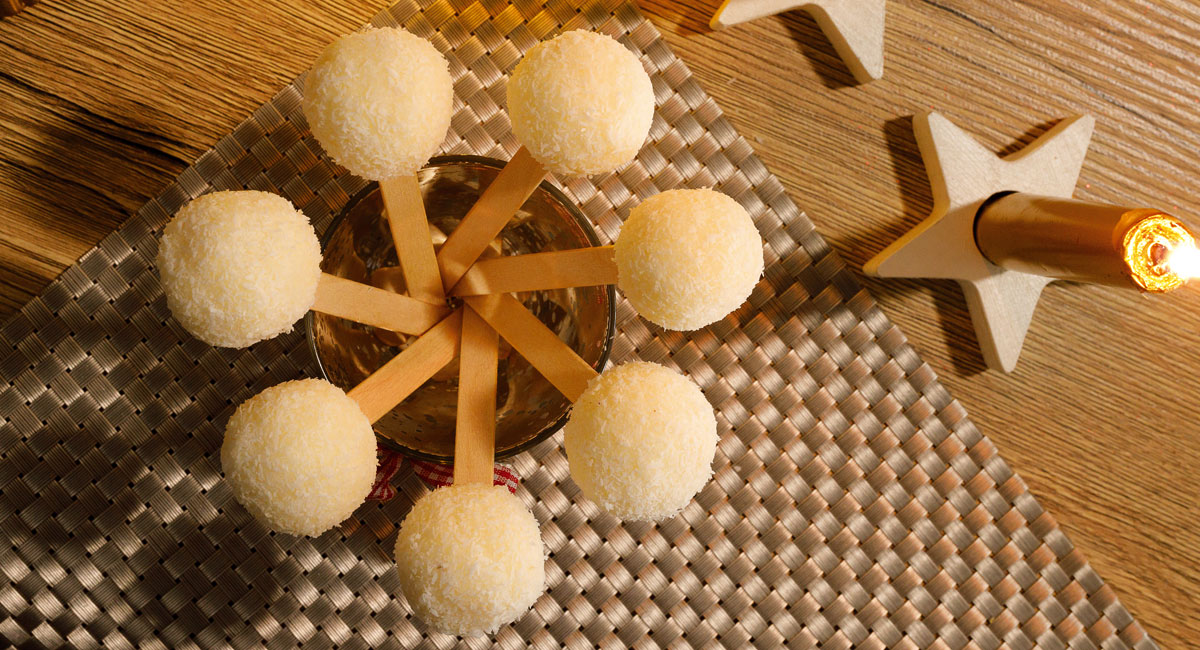 + 2 years | Difficulty: ★★ | 8h rest + 15 min shaping
Material
130 g grated coconut

150 g sweetened condensed milk
In a large bowl, mix 100 g of grated coconut and the sweetened condensed milk to obtain a thick paste.
Set the dough aside overnight in the refrigerator.
The next day, shape the balls by taking a small amount of dough and rolling it in the palm of your hand.
Roll the balls in the remaining shredded coconut.
Once the snowballs are formed, place them on the end of each wooden stick and arrange them in a jar.
And here are some delicious coconut snowballs to enjoy! Can be stored in the fridge.