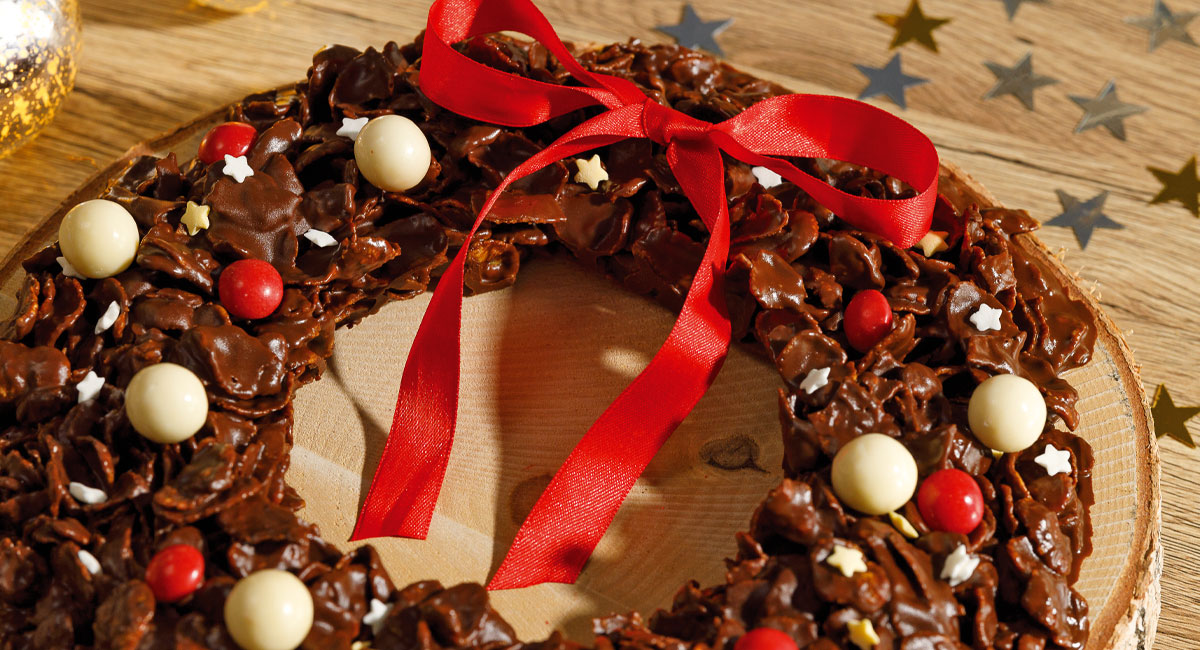 + 3 years | Difficulty: ★ | 30 min
Material
100 g cornflakes

250 g dark chocolate

50 g butter

baking paper

coloured sweets
Using an adult, melt the butter and chocolate in pieces in a double boiler or microwave.
In a bowl, using a spatula, gently mix the cornflakes and melted chocolate until they are well coated with chocolate.
Cut a sheet of baking parchment into the shape of the tin and place it in the bottom of the tin.
Place the cornflakes-chocolate mixture in a round shape in the mould and press down gently by hand.
Decorate the candy wreath and leave to harden in the fridge for at least 2 hours.
A crunchy Christmas wreath that will delight your taste buds!