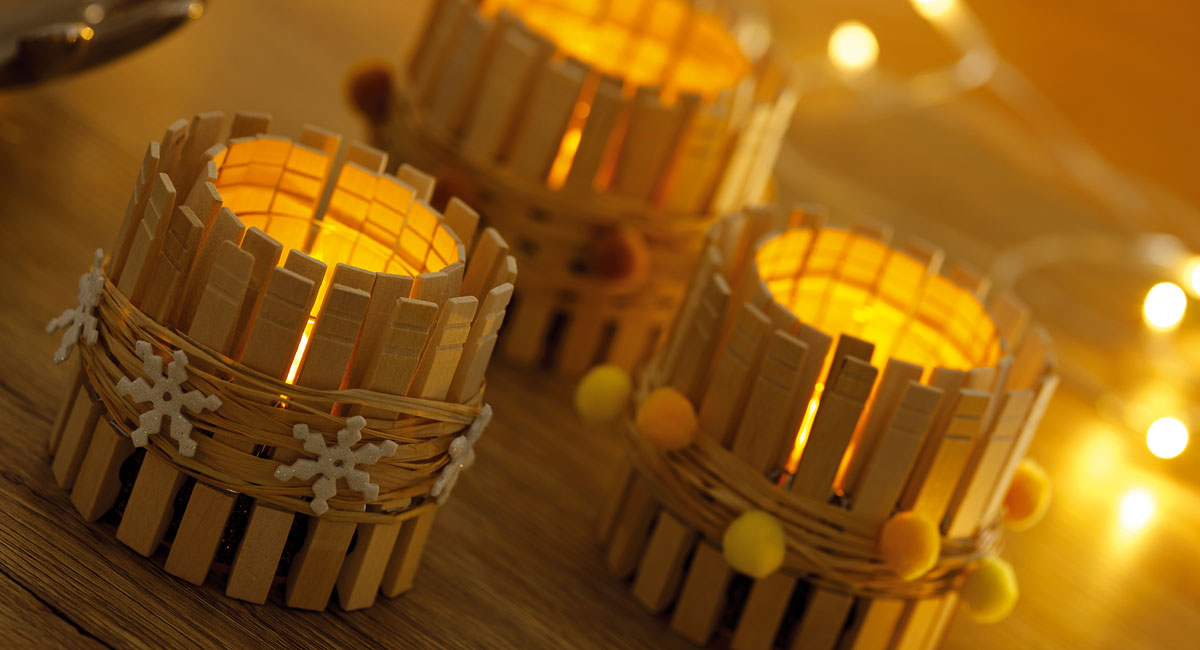 + 4 years | Difficulty: ★★ | 30 minutes

Material



---
Educational material
Cut a 3x29 cm strip from a sheet of glitter paper.
Glue the ends together to form a cylinder.
Pin the clothes pegs to the cylinder.
Glue strands of raffia, and if you like, pompons, foam shapes or any other decorative element.
Place the candle holder on a table or piece of furniture and place an LED candle for a warm atmosphere.
We love this easy-to-make candle jar!
FC xxxxxx - xxxxxx - et1
FC xxxxxx - xxxxxx - et2
FC xxxxxx - xxxxxx - et3
FC xxxxxx - xxxxxx - et4
FC xxxxxx - xxxxxx - et5
FC xxxxxx - xxxxxx - et6
Our selection for this creative sheet