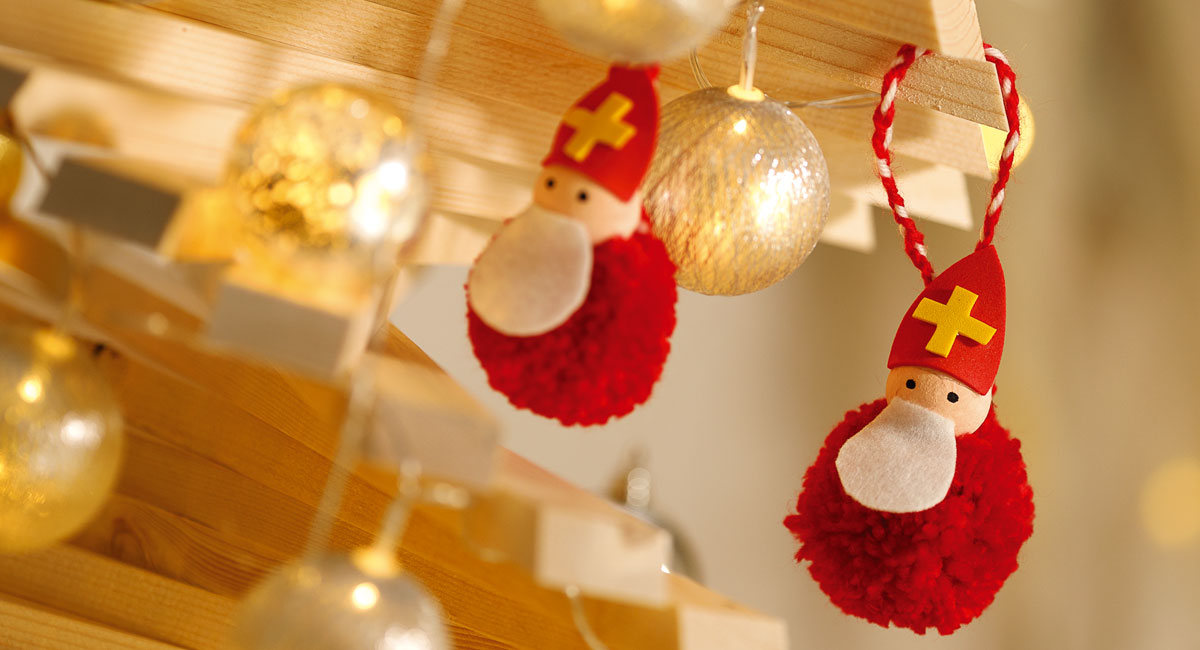 + 2 years | Difficulty: ★ | 30 minutes
Material


---
Educational material
Fine motor skills, learning colours.
Saint Nicholas figurine
The body: Using templates and red cotton thread, make a pompom.
The head: Paint a ball of cellulose with skin colour gouache. Draw eyes with a black marker.
The hat: Cut out a triangle from a red foam sheet and a cross from a yellow foam sheet. Glue the cross to the triangle.
The beard: Draw a petal shape on a sheet of white felt and cut out.
Assemble with a glue gun as follows: Attach the head to the pompom, then the hat to the head and finally the beard.
Suspension
Cut 2 pieces of red and 1 piece of white thread 30 cm long.
Tie a knot at one end and braid. Join the two ends and make a knot again.
Using a glue gun, attach the knotted braid to the back of the St. Nicholas' neck.
With this soft St. Nicholas hanging lamp, the magic of Christmas is at work!
Our selection for this creative sheet