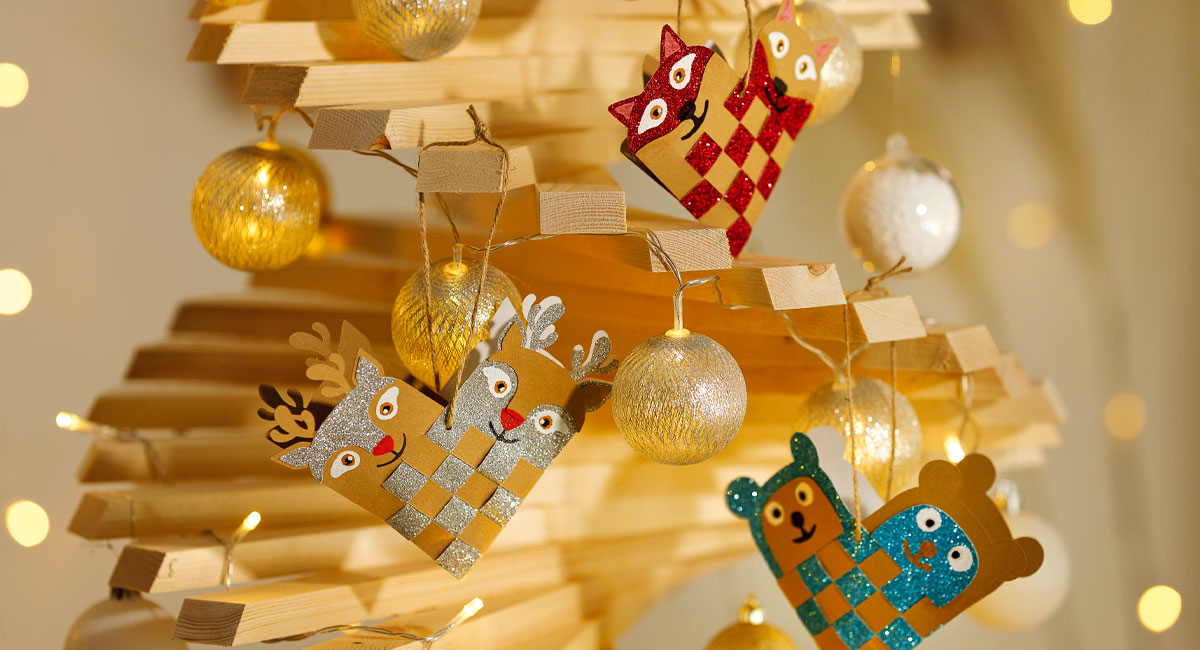 + 3 years | Difficulty: ★★ | 45 minutes
Material


---
Print the templates and transfer them to the glitter and kraft paper. Fold them in half.
Cut out the template, making sure that the fold is downwards. Repeat with the kraft paper.
For each shape, cut out 4 strips of paper, leaving a few centimetres according to the template.
Place the shapes inverted on top of each other to form the heart.
Braid by passing a glitter strip underneath and then a kraft strip on top. Repeat the operation.
Once the characters have been braided, decorate their heads using the shapes on the template or with felt pens. If necessary, adjust the strips so that the heart is uniform.
Make a hole for the thread.
Fill these woven baskets with chocolates, greetings and little surprises before hanging them up!
FC xxxxxx - xxxxxx - et1
FC xxxxxx - xxxxxx - et2
FC xxxxxx - xxxxxx - et3
FC xxxxxx - xxxxxx - et4
FC xxxxxx - xxxxxx - et5
FC xxxxxx - xxxxxx - et6
Our selection for this creative sheet