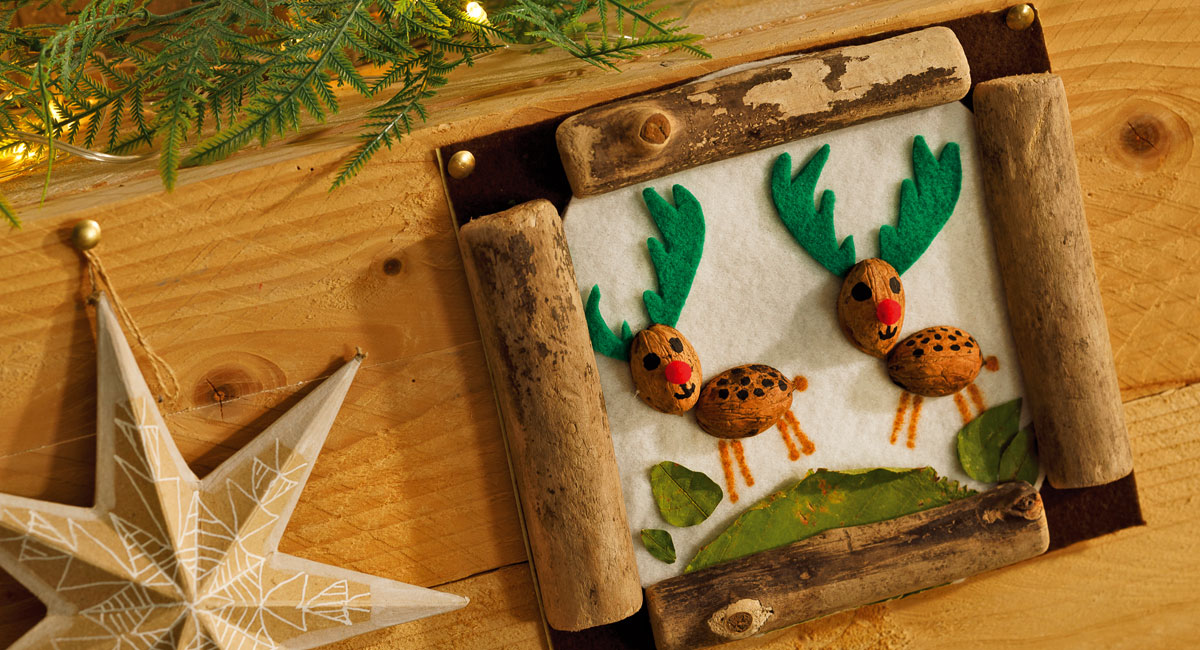 + 3 years | Difficulty: ★ | 1 hour

Material
Natural resources :
Dead leaves
Nut shells



---
Educational material
Cut out a 20 cm square on a sheet of brown felt.
Cut out a circle of the same diameter on a sheet of white felt.
Assemble the 2 felt shapes using the glue gun (to be done by an adult).
Glue leaves to the bottom of the board.
Cut out reindeer antlers from a sheet of green felt.
Using the glue gun, attach the walnut shells, the pieces of green felt and the small red pompoms to form the body, antlers and nose of the reindeer respectively.
Use Posca to draw the legs, tail, mouth and coat.
Use pieces of natural wood to outline the picture (to be fixed with the glue gun by an adult).
And here is a nice relief painting to display proudly!
FC xxxxxx - xxxxxx - et1
FC xxxxxx - xxxxxx - et2
FC xxxxxx - xxxxxx - et3
FC xxxxxx - xxxxxx - et4
FC xxxxxx - xxxxxx - et5
FC xxxxxx - xxxxxx - et6
Our selection for this creative sheet