Age: 6 or over | Difficulty: ★★★ | Time needed: 2 hours or more
Material
Polystyrene doughnut ring
Metal-look tissue paper
Pastel poster paint
Coloured string
Fabric stiffener
Clips
Cocktail sticks
Matchstick
Scissors

All that remains is to hang the crown from a loop of string that you made.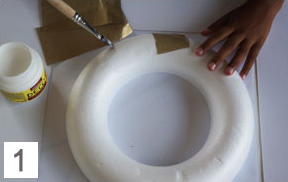 Cover the polystyrene ring with the metal-look tissue.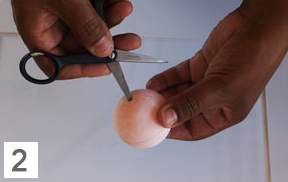 Paint the baubles in a variety of colours. Make a hole in each polystyrene bauble with the point of the scissors and push the matchstick into it. This lets you hold the bauble without messing up your fingers.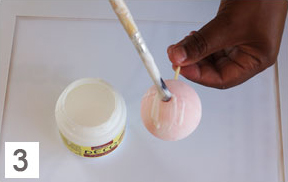 Apply the fabric stiffener to each bauble. Stick pins into each bauble.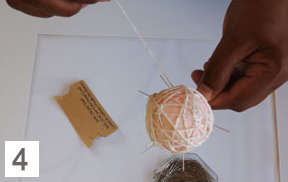 Wrap the baubles up in coloured string, winding it around the pins you stuck in.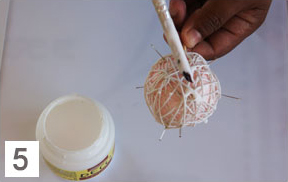 Apply the fabric stiffener to the string and allow to dry.
Now you can pull the pins out.
Assemble the crown by putting glue on the cocktail sticks and using them to spear the baubles to each other and to the polystyrene ring.
Our selection for this creative sheet