Sheet - Christmas Baubles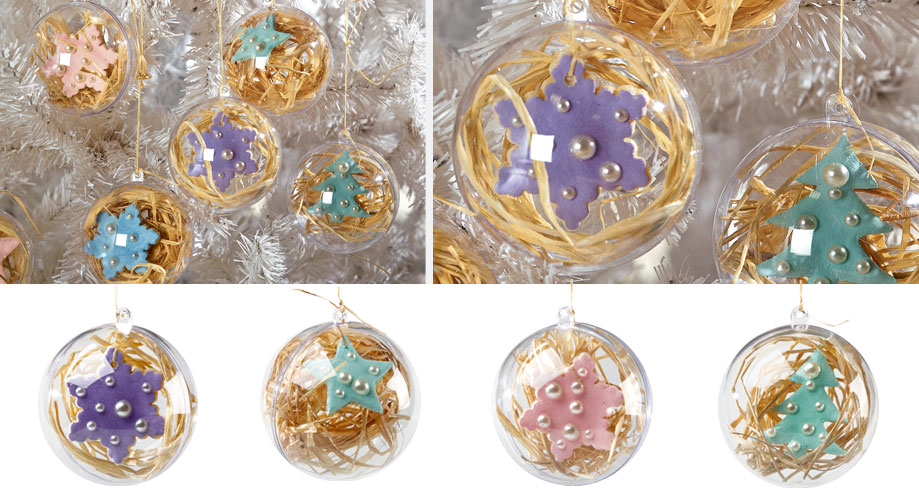 Age: 3 or over | Difficulty: ★ | Time needed: 30 minutes
Material
FC Noel - BouleNoel2 - boule
Transparent 2-piece baubles
Pastel poster paint
For the moulding dough
1 glass of table salt
1 glass of warm water
2 glasses of flour
rolling pin

---


Educational material
FC xxxx - xxxxxxx - TextPedago
Prepare the moulding dough: stretch the dough out on a worktop with a rolling pin until it forms an even thickness. Tip: if you dust the worktop with flour it will make the cut-outs easier to peel off.
Cut your chosen shapes out with a pastry cutter. Leave them to dry.
As soon as the dough shapes are dry, you can start painting them.
Open up the baubles and place raffia or pearl beads inside along with your painted dough models.
Close the baubles back up.
Hang your baubles using the natural raffia. FC Noel - BouleNoel2 - boule"
FC xxxxxx - xxxxxx - et1
FC xxxxxx - xxxxxx - et2
FC xxxxxx - xxxxxx - et3
FC xxxxxx - xxxxxx - et4
FC xxxxxx - xxxxxx - et5
FC xxxxxx - xxxxxx - et6
Our selection for this creative sheet