Sheet - Christmas Reindeer Frame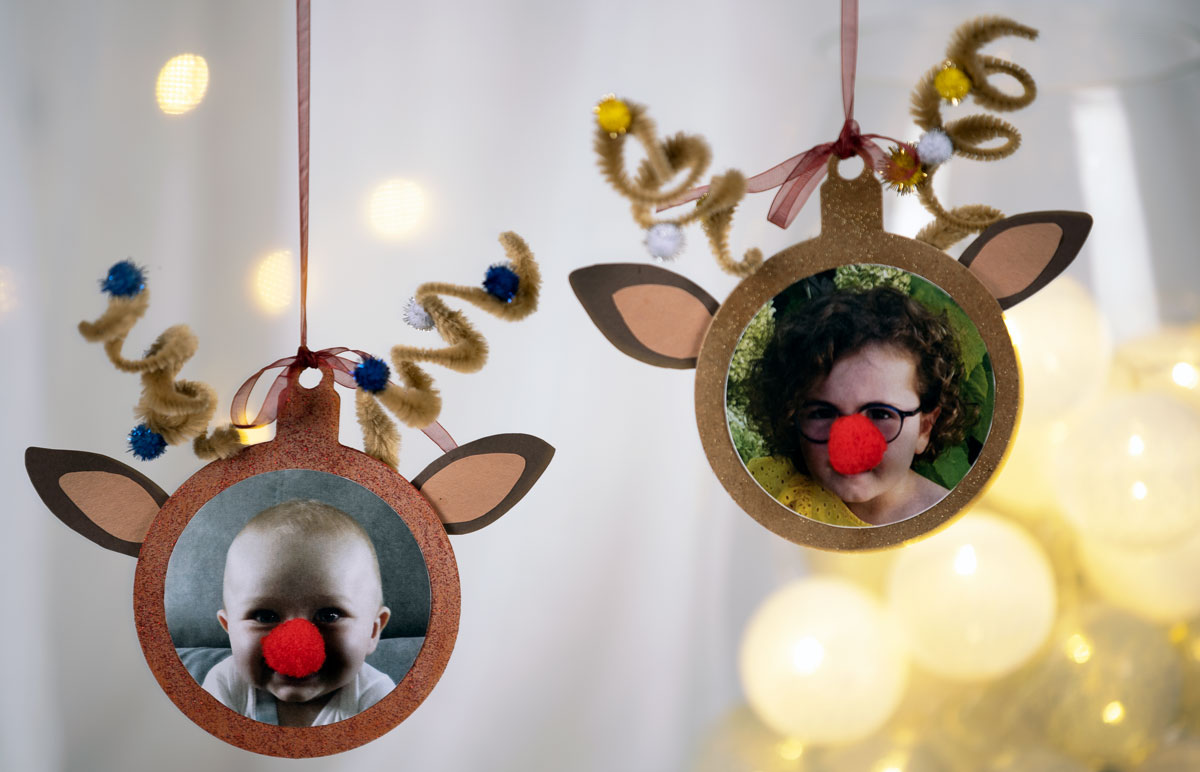 4 or over | Difficulty: ★ | 1 hour, 30 minutes
Material
Picture of the child
Cardboard or rigid paper


---

FC - PlusPedago OU astuce
Apply the fine sequined spray to the holder to be decorated. Let dry.
Glue the child's photo (cut into a circle slightly smaller than the support) on the wooden slice (once it is dry).
Stick a red pompom on the child's nose.
Wrap the yarn around a pencil or stick of glue to give it the desired shape. Glue small sequined pompoms on them (tip: apply the glue with a brush).
On two different coloured sheets, draw one ear and on the other the same set of ears but a little smaller. Cut and then paste them by following the example. (The small ear in the centre of the large one. Repeat the process 2 times.)
Assembly: Glue the yarn with a conventional adhesive roller at the back of the holder, then attach the ears with strong glue on either side of the child's head on the back of the holder (as on the model).
FC xxxxxx - xxxxxx - et1
FC xxxxxx - xxxxxx - et2
FC xxxxxx - xxxxxx - et3
FC xxxxxx - xxxxxx - et4
FC xxxxxx - xxxxxx - et5
FC xxxxxx - xxxxxx - et6
Our selection for this creative sheet