Sheet - Christmas tree card to lace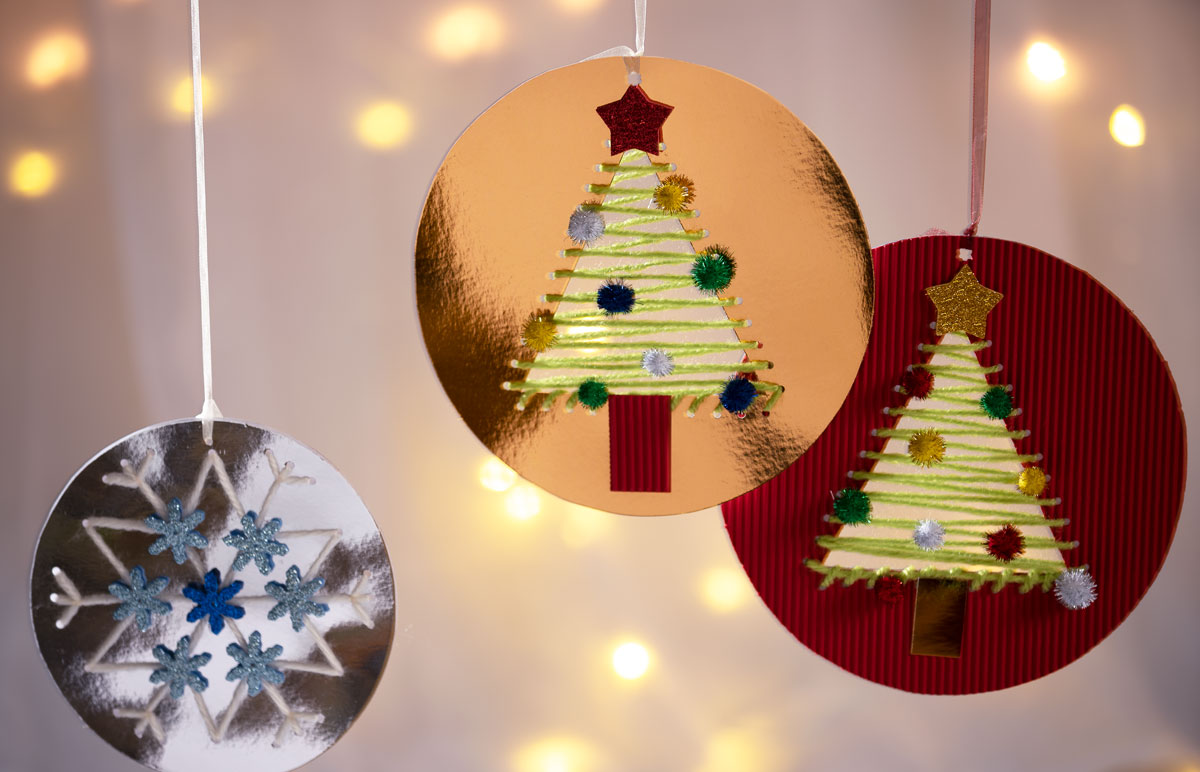 5 or over | Difficulty: ★★ | 1 hour, 30 minutes
Material





---

Educational material
Exercise lacing
On a sheet of either Wavy or Metallic Cardboard, draw a circle 19 cm in diameter and then a triangle about 10 cm wide and 10 cm high.
Do the same on white paper (and set aside for the end)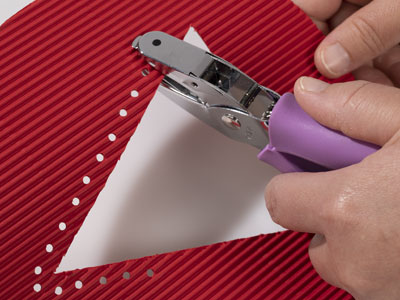 Cut out the triangle and make holes using the punch clamp on either side of the triangle. Leave 1 cm for each hole and about 0.5 cm from the edge.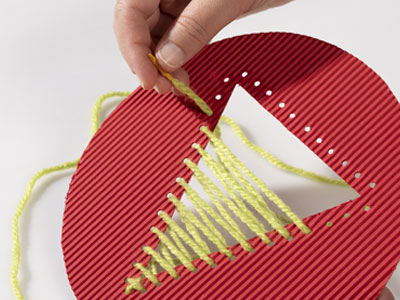 Pass the thread from one side to the other, then thread into each other from the bottom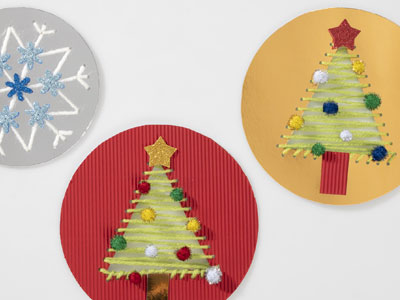 Glue the pompoms and star as you see fit!
Cut the trunk into the different paper that's either corrugated or metallic
Our selection for this creative sheet