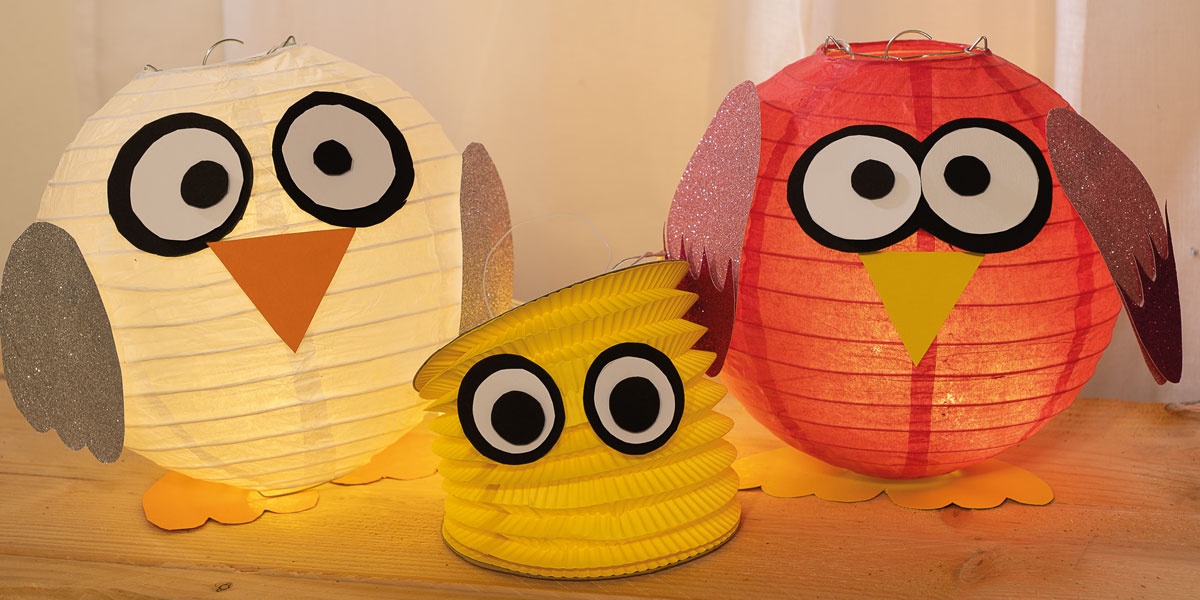 3 years | Difficulty: ★ | 1 hour
Material



---
Educational material
FC xxxx - xxxxxxx - TextPedago
Unfold a lantern and insert the metal part inside. Create your character by cutting out the different parts:
For the eyes: white and black circles of different sizes
For the beak: a yellow or orange triangle
For the wings: cut out oval shapes and add more fancy with glittery leaves, layering several sizes in different colors.
For the legs: simple or more realistic shapes in yellow or orange

Glue the different elements together (for the eyes or the wings), then on the lantern, with 3D double-sided adhesive.Insert a light garland or an LED candle inside the lanternTie the upper metal part to a string and then to a stick.
Celebrate Saint Martin, with your owl.
FC xxxxxx - xxxxxx - et1
FC xxxxxx - xxxxxx - et2
FC xxxxxx - xxxxxx - et3
FC xxxxxx - xxxxxx - et4
FC xxxxxx - xxxxxx - et5
FC xxxxxx - xxxxxx - et6
Our selection for this creative sheet