Sheet - Snowball in bottle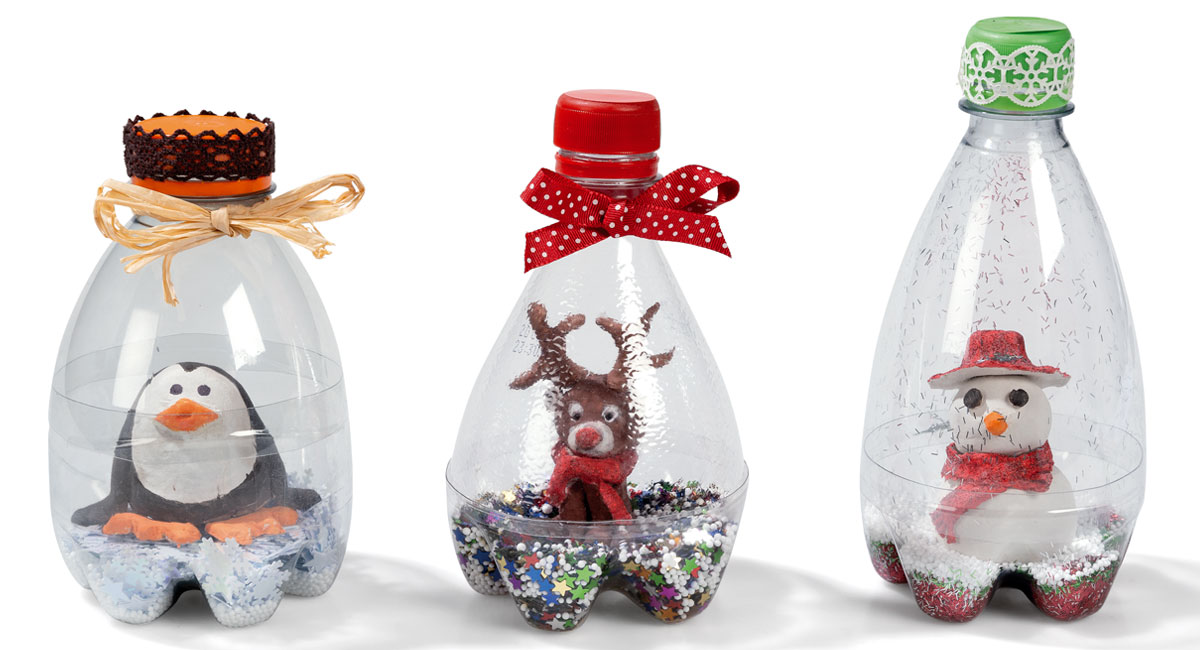 5 years (with the help of an adult) | Difficulty: ★★ | 2 hours (excluding drying time)
Material
Recovery: Bottles of water
---
Educational material
FC xxxx - xxxxxxx - TextPedago
For the bottle (step to be performed by an adult)
Using a craft knife, open a plastic bottle crosswise and shorten it to the desired size.
Check that each part of the bottle fits well, otherwise refine the cut with a pair of scissors.
For characters
With the modeling clay, make characters on the theme of winter or Christmas. Once dry, paint these characters in the desired color.
For assembly
Place glitter on the bottom of the plastic bottle.
Place the figure or stick it on the bottom of the bottle so that it does not fall out.
To decorate the set, add adhesive tape and rafia to finalize the creation.
Decorate your beautiful Christmas tables!
FC xxxxxx - xxxxxx - et1
FC xxxxxx - xxxxxx - et2
FC xxxxxx - xxxxxx - et3
FC xxxxxx - xxxxxx - et4
FC xxxxxx - xxxxxx - et5
FC xxxxxx - xxxxxx - et6
Our selection for this creative sheet