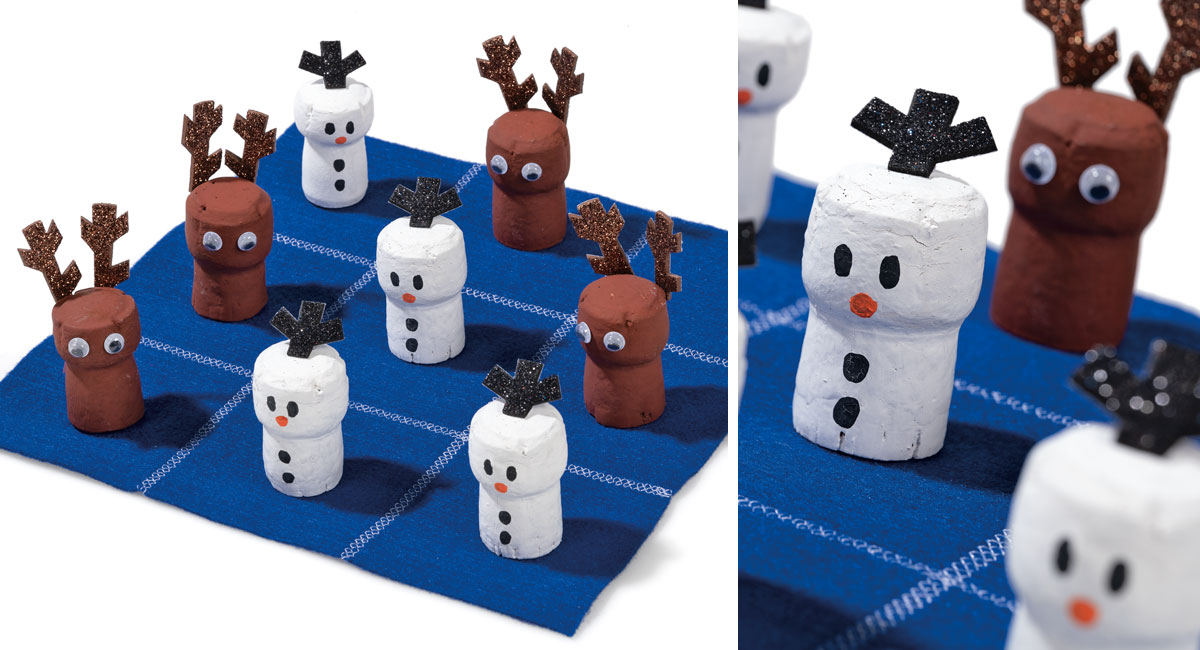 + 5 years | Difficulty: ★★ | 1.5 hours (excluding drying time)
Material
---
Educational material
FC xxxx - xxxxxxx - TextPedago
For support
Cut a 23 cm square square from the felt.
With the help of an adult: make the separations of the board using a sewing machine /
Without the help of an adult: glue the Christmas adhesive paper tape or holographic glitter.
For characters
Paint 4 caps white and 4 others brown (2 coats - 1 hour drying time in total).
Place the adhesive eyes on the brown stoppers.
Using the black and orange marker, draw the distinctive features of the snowman on the white painted caps.
Cut out of the glittery foam sheets a wooden shape for the reindeer and branches of the snowmen.
Everything is ready for a game of tic-tac-toe!
FC xxxxxx - xxxxxx - et1
FC xxxxxx - xxxxxx - et2
FC xxxxxx - xxxxxx - et3
FC xxxxxx - xxxxxx - et4
FC xxxxxx - xxxxxx - et5
FC xxxxxx - xxxxxx - et6
Our selection for this creative sheet