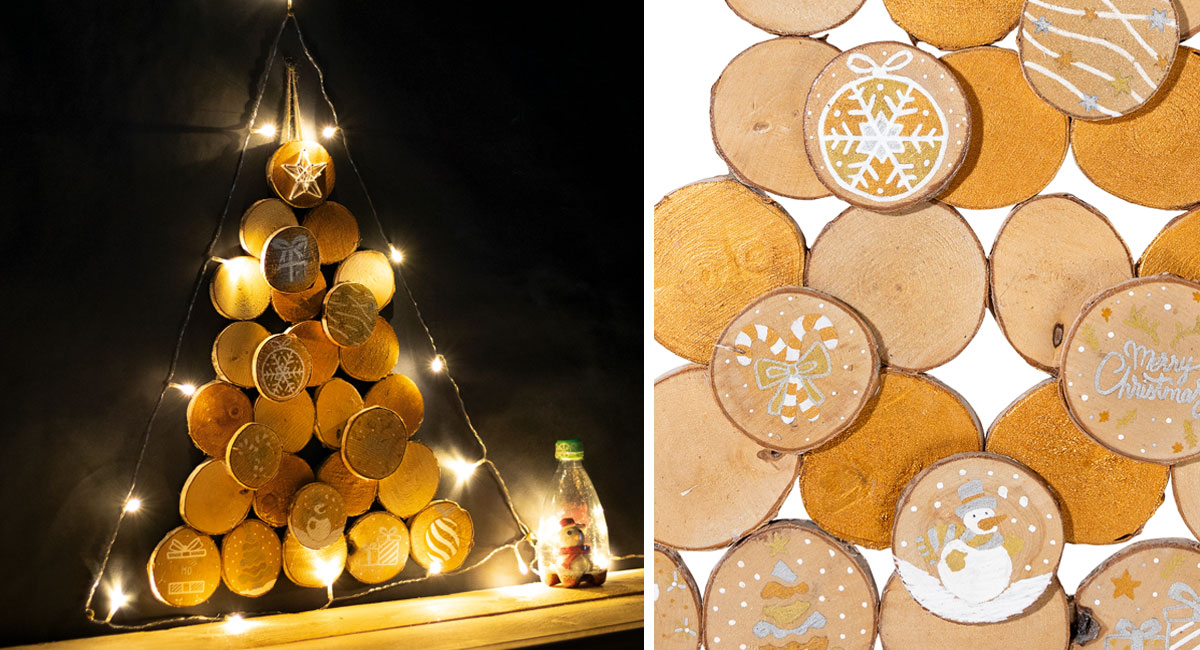 + 5 years | Difficulty: ★★ | 3 hours
Material
Pins
A card or thick sheet
---
Educational material
FC xxxx - xxxxxxx - TextPedago
Varnish all wooden washers (two coats).
Once dry, make designs on the 10 wooden discs using Posca and Christmas mini stencils.
On a 11th disc, create a woven star with the pins in a STRING ART" way (step to be performed by an adult). The child can then thread the waxed cotton thread around the pins."
Once the drawings are dry, use a coat of varnish to finalize the pieces.
Position the fir-shaped pieces, spacing the blanks and those with drawings. To give relief to the tree, keep a few discs to put them on top. Then, depending on the positioning, paint bronze rings to form a garland.
With the mini pistol, glue the first wooden rings from the bottom to the top onto a piece of cardboard.
Place two jute twine on the star washer to form a loop and glue it.
Optional step: cut the outline of the tree with a craft knife or decorate the cardboard around the tree.
An original Christmas tree!
FC xxxxxx - xxxxxx - et1
FC xxxxxx - xxxxxx - et2
FC xxxxxx - xxxxxx - et3
FC xxxxxx - xxxxxx - et4
FC xxxxxx - xxxxxx - et5
FC xxxxxx - xxxxxx - et6
Our selection for this creative sheet