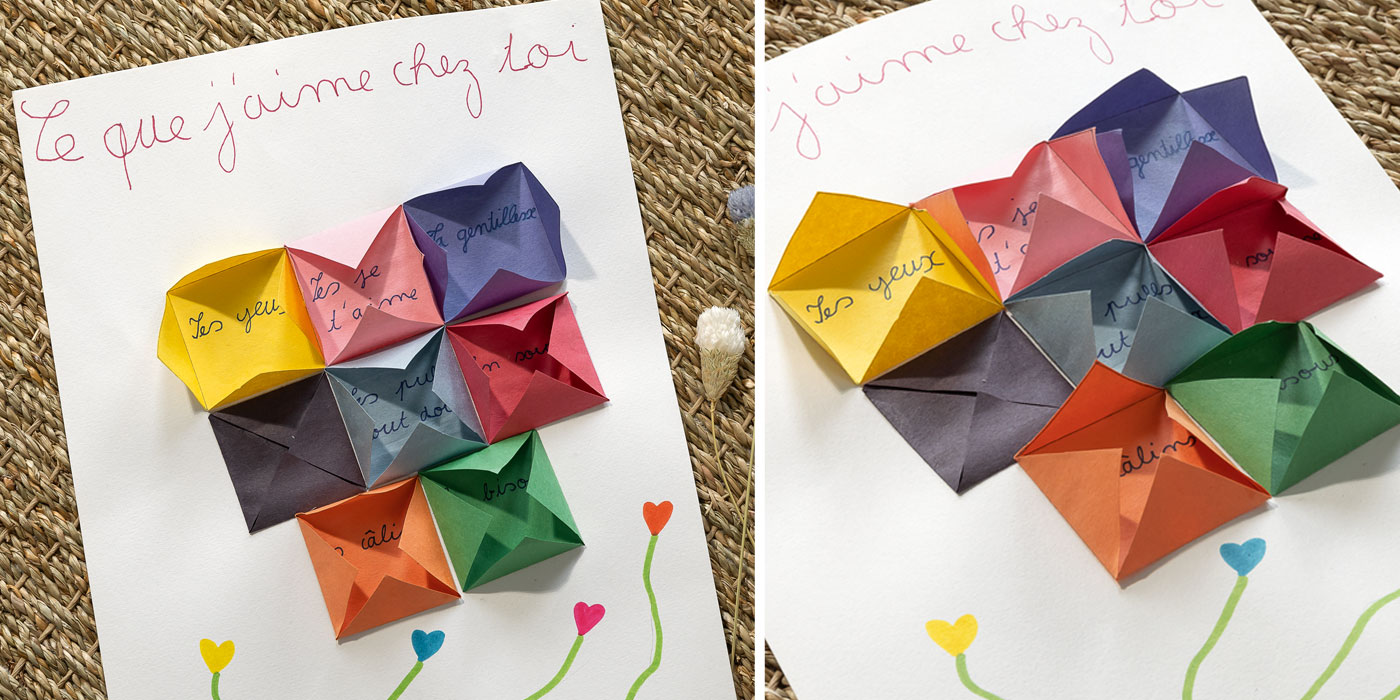 2 years old | Difficulty: ★ | 1 hour
Material

---
Educational material
Take each colored sheet and draw a 5cm square. On each side of the square, draw a triangle 2.5cm high.
Cut out the shapes and write sweet words inside (your kisses, your hugs, your smile, your eyes...).
Fold the triangles towards the centre of the square to hide the sweet words.
Take the white sheet and write at the top "What I like about you".
Glue the squares on the sheet as you wish.
To decorate and personalise your sheet, draw with the felt pens.
A small gift full of compliments to make parents smile!
Our selection for this creative sheet