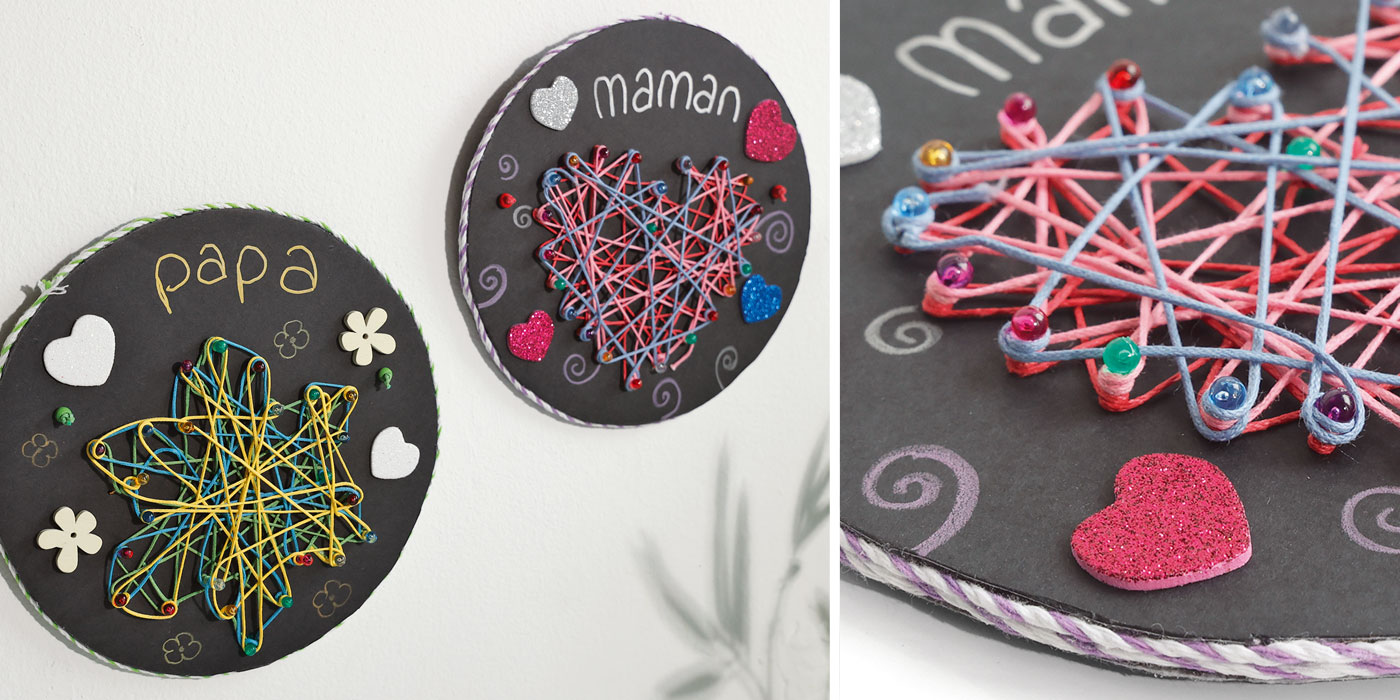 5 years old | Difficulty: ★★ | 1 hour
Material




---
Educational material
FC xxxx - xxxxxxx - TextPedago
In the foam board, cut a circle of about Ø 15 cm.
Glue string on the thickness of the foam board to embellish the cutout.
Choose the shape you want to represent. Print or trace the pattern on a white sheet that will serve as a template and place it on the cut foam board.
With the tip of a compass, make holes on the outline of the shape by piercing the printed sheet and the foam board. Then remove the sheet.
Recreate the shape with plastic pins, inserting them into the holes made by the compass on the foam board.
Choose the colour of your waxed cotton thread.
Braid the waxed cotton thread around the pins: tie a knot on the first pin, then stretch the wire to another pin and go around. Repeat the operation until all the pins are used. On the last pin, finish with a knot.
Start braiding again with another colour, in order to bring relief to your shape.
Decorate your circle around the braiding with, for example, self-adhesive glitter foam hearts or any other decorative element. Let your imagination be free !
Write "Mom" or "Dad" at the top of the circle with metallic coloured pencils.
This is a beautiful circle of love for Dad and Mom!
Our selection for this creative sheet