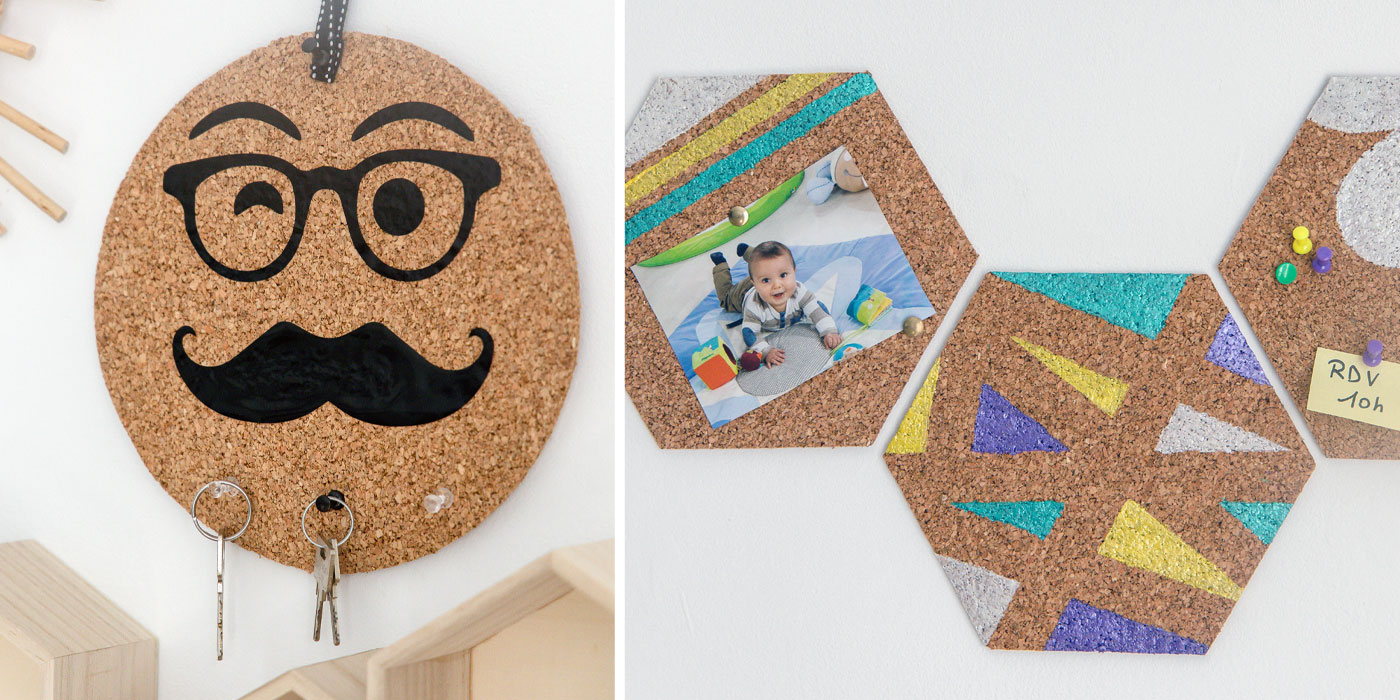 5 years old | Difficulty: ★ | 2 hours
Material




---
Educational material
FC xxxx - xxxxxxx - TextPedago
For the keychain:
In the cork, cut out a circle of Ø 21 cm.
Download templates and cut out the mustache and glasses in the adhesive paper.
Then, cut out a piece of ribbon and hang it up above the glasses.
Under the mustache, stick the signage pins to be able to hang the keys afterwards!
For hexagons:
In the cork, cut out hexagons of 18 x 21 cm (one side 10.5cm)

Several ideas are available to you:
To paint half a flower,
To paint triangles starting by sticking krepp adhesive tape to different areas to form triangles, paint empty spaces and once dry, remove the adhesive tape.
To paint a part in white to make two small lines below of two different colours.
Hang your creations thanks to the double-sided tape.
A beautiful decoration to offer
Our selection for this creative sheet