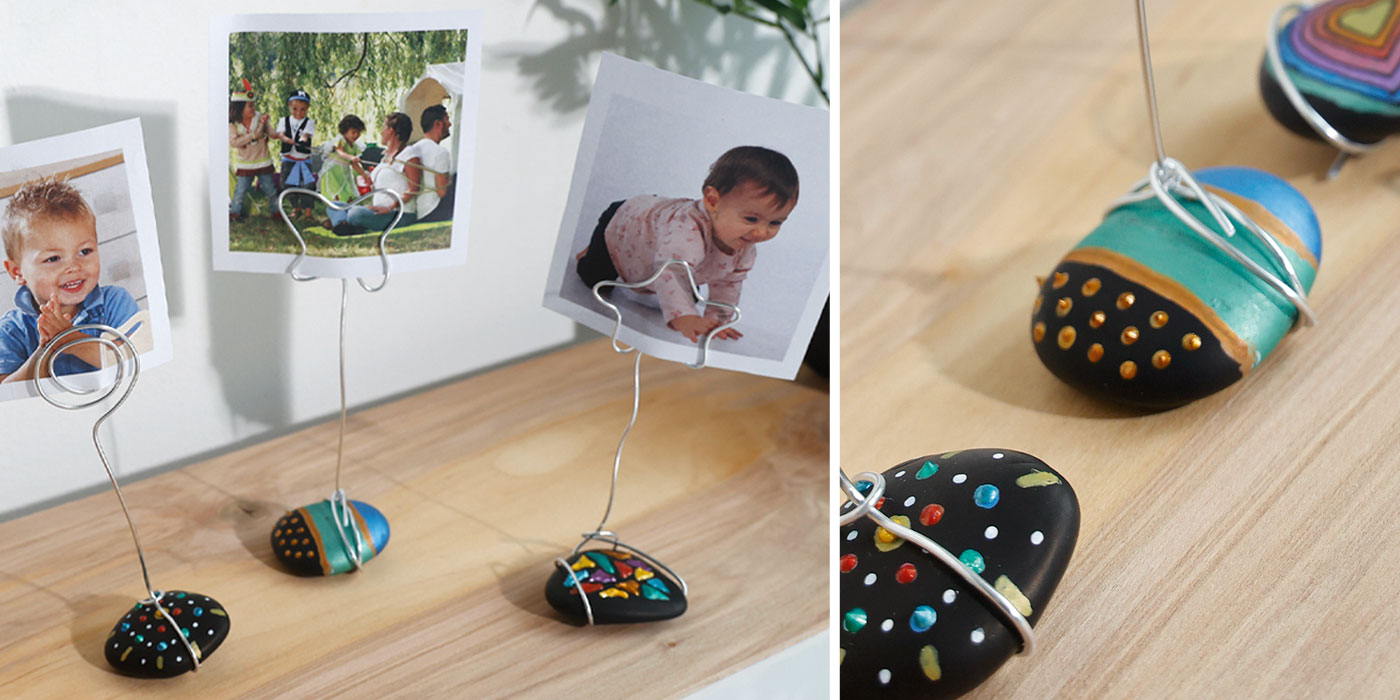 3 years old | Difficulty: ★ | 30 minutes
Material





---
Educational material
FC xxxx - xxxxxxx - TextPedago
For this creative idea, the pebbles can be left natural or painted with a Posca marker.
Draw decorations or add small messages on the pebbles.
Once the pebbles have been decorated, wrap the wire around them and leave a height of 10 cm to then make a pattern: a flower, a butterfly or a spiral, to then hang photos or sweet messages for Parents' Day!
For precious memories!
Our selection for this creative sheet