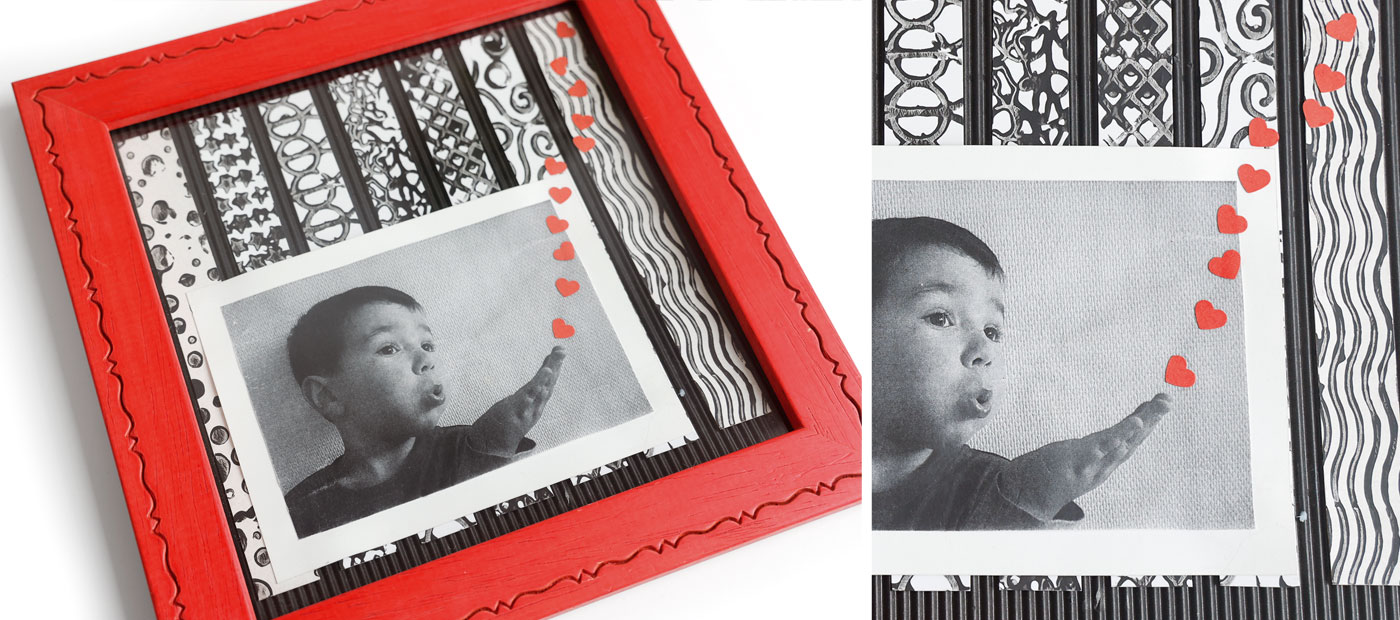 3 years old | Difficulty: ★ | 1 hour with drying time
Material





---
Educational material
FC xxxx - xxxxxxx - TextPedago
Cut a 21 x 21 cm square on corrugated paper with the colour of your choice.
On a white sheet and with black paint, use finger stamps and rollers all over the sheet to create fantasy.
While drying, take photos of the children in profile as if blowing kisses. Print the photo in 10 x 15 cm or in square format.
Once the fantasies are dry, cut about 5 strips of 19.5 x 3 cm and stick them on the corrugated paper.
Above the fantasies, stick the photo of the child.
With the "Heart" punch, cut small hearts out of red paper and stick them on the photo flying up to the sky.
A dust of love!
Our selection for this creative sheet