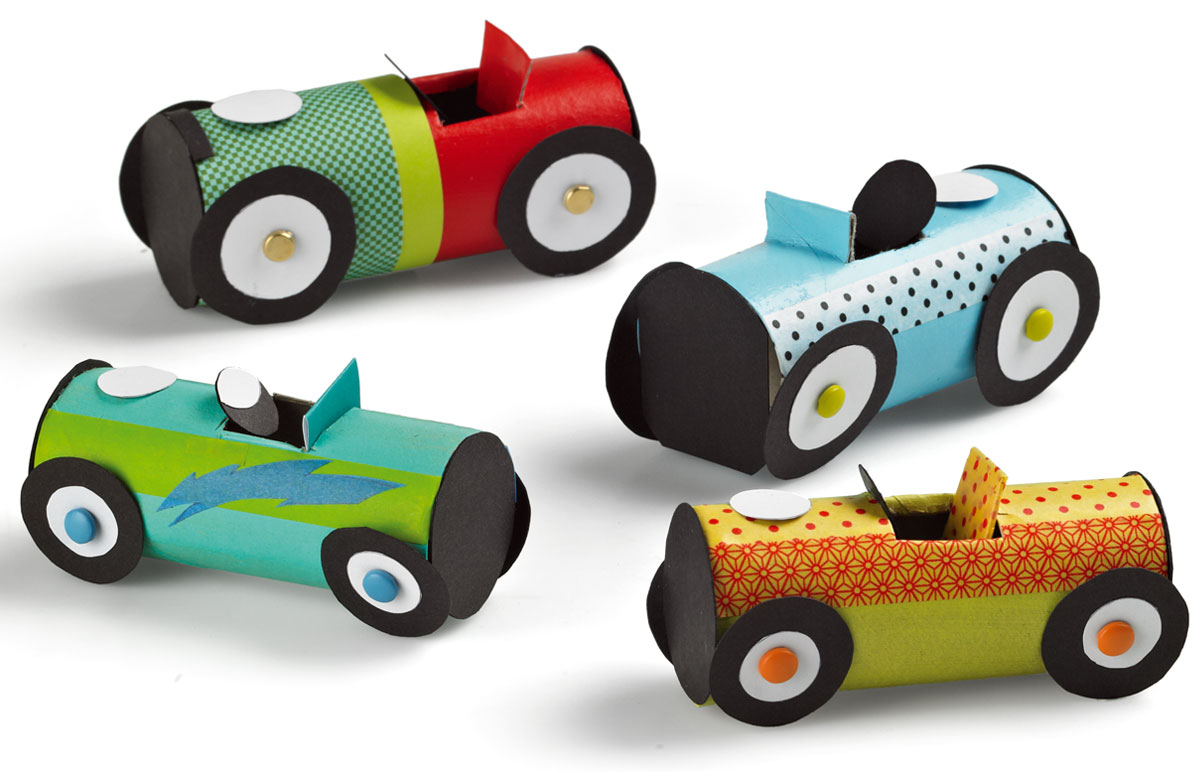 Age : + 8 yrs | Difficulty: ★★ | Estimated time : 1hr per car
Material
White card
Empty toilet rolls




---


Educational material
FC xxxx - xxxxxxx - TextPedago
FC xxxxxx - xxxxxx - et1
FC xxxxxx - xxxxxx - et2
FC xxxxxx - xxxxxx - et3
FC xxxxxx - xxxxxx - et4
FC xxxxxx - xxxxxx - et5
FC xxxxxx - xxxxxx - et6
Paint the toilet roll with poster paints.
Allow to dry for 15 min.
With a compass, trace on the white card paper :



2 circles of 4 centimetres in diameter
4 circles of 2 centimetres in diameter
4 circles of 1 centimetre in diameter.
Cut them out.
Paint the 4 and 2 centimetres in diameter circles with black paint.
Decorate your car with masking tape and decorative paper.
Cut a small cross in the centre of the wheels and in the toilet roll where the wheels are to be.
Fit the wheels with the aid of the Parisian clips.
Cut out a rectangle for the driver, fold the rectangle to form the seat.
Glue the large circles to the ends of the car.
Our selection for this creative sheet