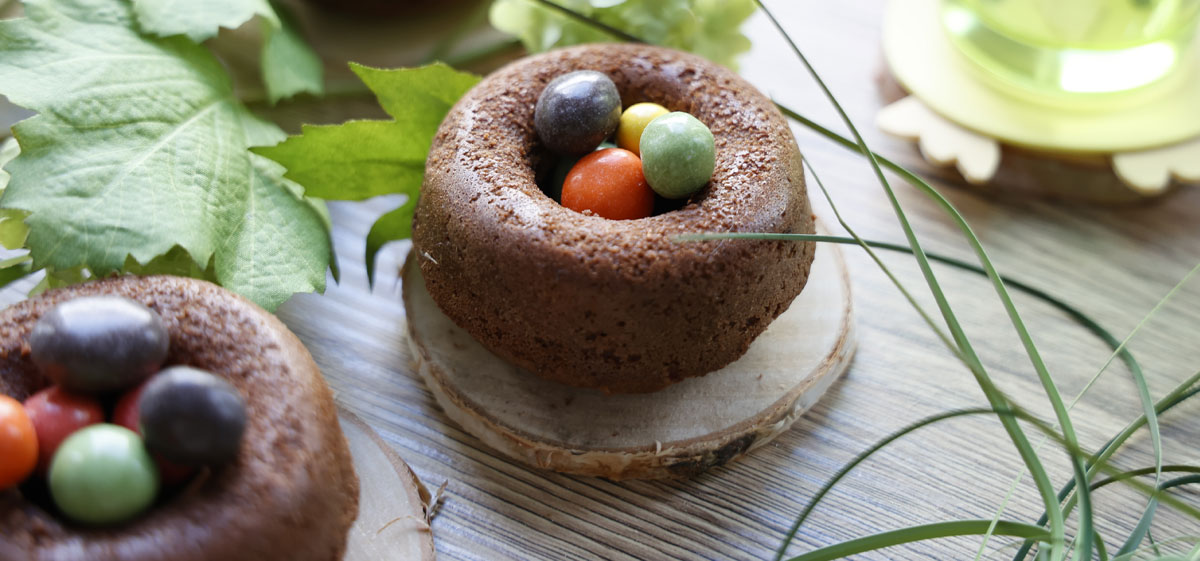 + 3 years old | Difficulty: ★ | 1 hour (Preparation: 40 min - Cooking time: 20 min)
Material
Ingredients (for 6 portions) :
125 g butter
125 g dessert chocolate
3 eggs
100 g sugar
50 g flour
125 g hazelnut powder



---
Educational material
Preheat the oven to 180°C (gas mark 6).
Melt the chocolate with the butter over a low heat or in the microwave.
In a bowl, beat the eggs and sugar until the mixture turns white.
Add the flour, hazelnut powder, then the melted chocolate/butter mixture and mix with a wooden spoon until smooth.
Pour into the individual moulds and bake for 15-20 minutes.
Before serving, place a few candy Easter eggs to complete the nest!
Our selection for this creative sheet