Sheet - 100% natural creation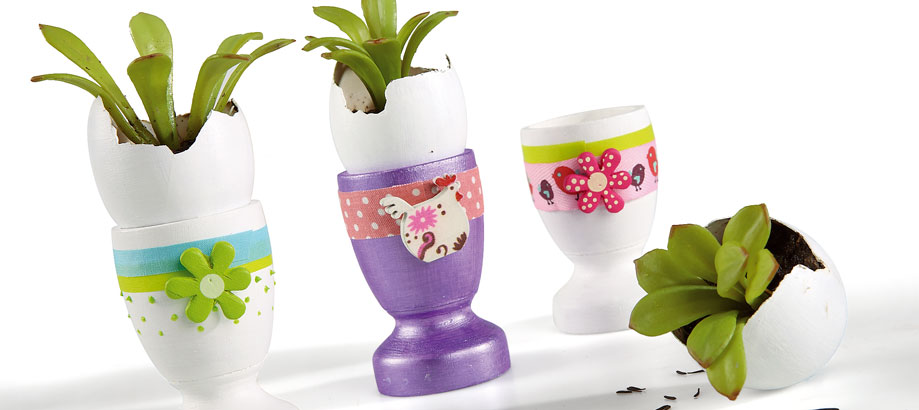 Difficulty: ★★ | Estimated time: 1 hour, 15 minutes
Material
Eggs
Compost
Seeds (basil, chives…)
Gouache
Decorative accessories: ribbon, masking tape, decorative forms, 3D paint…












---


Educational material
FC xxxx - xxxxxxx - TextPedago
Paint the egg-cup with the gouache.
Crack the top of the egg
Empty the contents in a bowl (it will be used for the recipe of Easter biscuits).
Rinse the inside of the egg with a bit of water.
Paint the outside of the egg with the gouache.
Let the egg-cup and the egg dry for a half hour.
Decorate the egg-cup as you wish with a ribbon, masking tape and decorative accessories.
Fill the egg with earth and seeds.
Spray with water regularly and soon a small plant will appear.
FC xxxxxx - xxxxxx - et1
FC xxxxxx - xxxxxx - et2
FC xxxxxx - xxxxxx - et3
FC xxxxxx - xxxxxx - et4
FC xxxxxx - xxxxxx - et5
FC xxxxxx - xxxxxx - et6
Our selection for this creative sheet