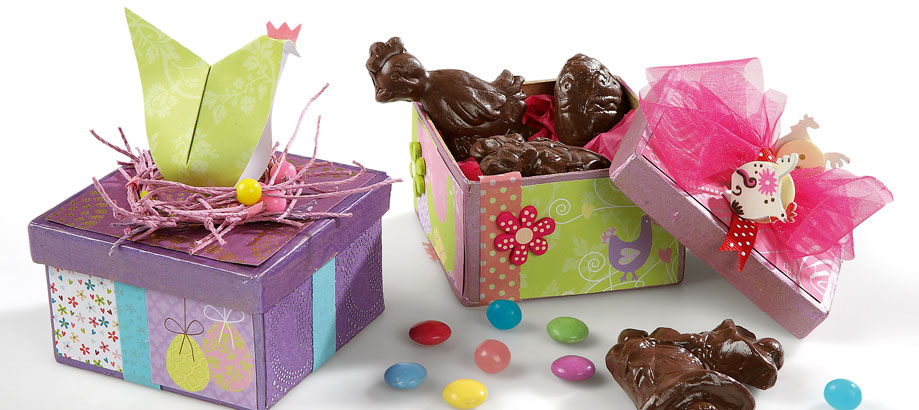 Difficulty: ★ | Estimated time: 1 hour
Material
Thick sheets of paper – Easter fantasy
Pair of scissors
Glue












---

You can write the names of your guests on the boxes to use them as place markers for your Easter meal.
Paint the whole box with acrylic.
Let it dry for a half hour.
Cut the sheets of paper according to the dimensions of the box.
Attach the paper to the box, using a glue stick.
Personalise it as you wish with masking tape, ribbon and buttons.
Fill the box with chocolates or biscuits.
FC xxxxxx - xxxxxx - et1
FC xxxxxx - xxxxxx - et2
FC xxxxxx - xxxxxx - et3
FC xxxxxx - xxxxxx - et4
FC xxxxxx - xxxxxx - et5
FC xxxxxx - xxxxxx - et6
Our selection for this creative sheet