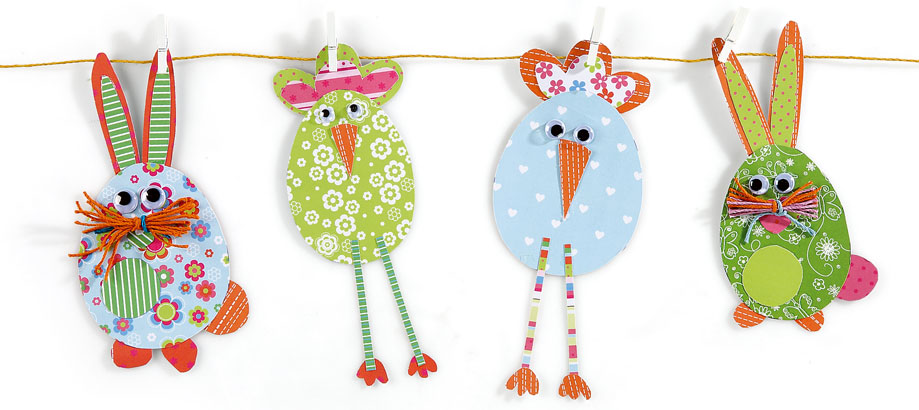 Difficulty: ★ | Estimated time: 1 hour
Material
Thick decorative paper
Pair of scissors
Glue
Cloths pins
Hemp string












---


Educational material
FC xxxx - xxxxxxx - TextPedago
Print and cut out the moulds.
Reproduce the forms on decorative paper, using the moulds.
Cut them and assemble them with glue.
Finalise by adding eyes, moustaches, beaks…
Cut out 30 cm (12 in) of hemp string.
All you have to do now is hang up your hens and rabbits with little cloths pins.
FC xxxxxx - xxxxxx - et1
FC xxxxxx - xxxxxx - et2
FC xxxxxx - xxxxxx - et3
FC xxxxxx - xxxxxx - et4
FC xxxxxx - xxxxxx - et5
FC xxxxxx - xxxxxx - et6
Our selection for this creative sheet