Sheet - Origami : the hen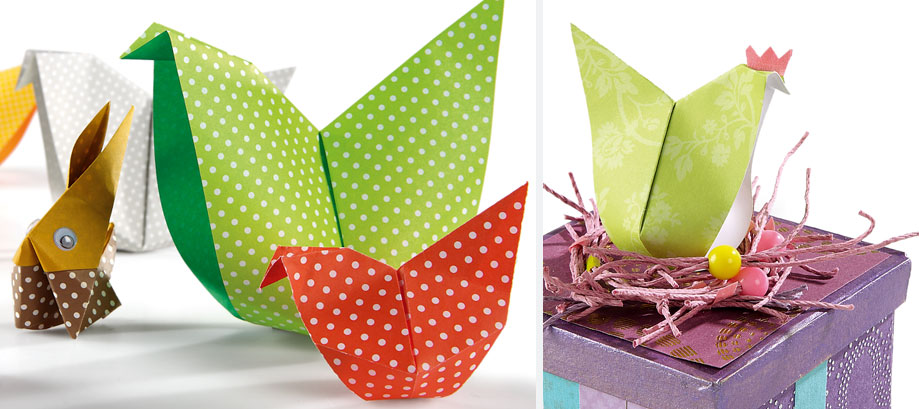 Difficulty: ★ | Estimated time: 10 min
Material
Sheets for origami 15 cm x 15 cm (6 in X 6 in)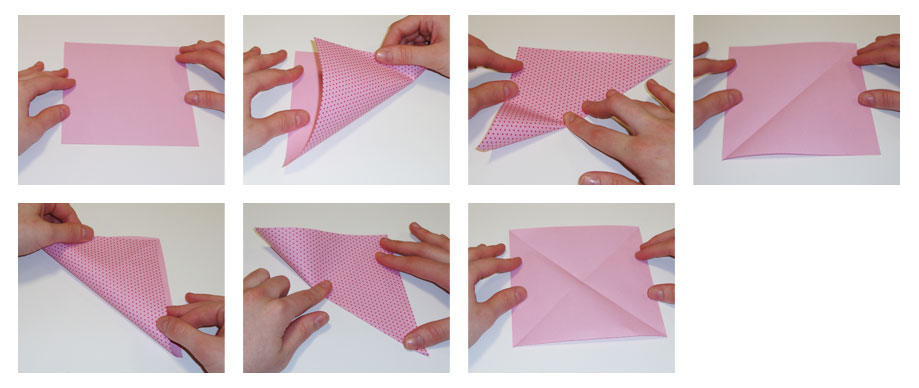 Fold the two diagonals, then unfold.

Fold back the left- and right-hand summit towards the centre of the square, point with your finger the centre of the sides (without marking the fold), then unfold.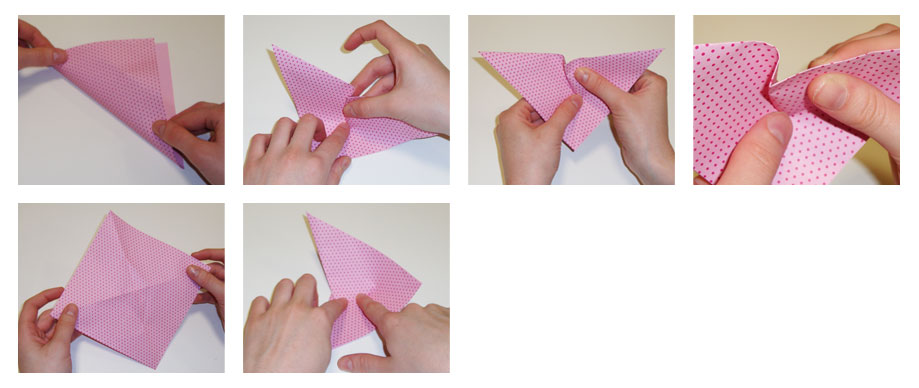 Fold the square in two in order to form a triangle, create an accordion in the centre on the longest side, then unfold.

Manipulate the sheet as indicated until you form a diamond shape.

Fold underneath to maintain the hen.

Hold your index finger on the top in order to have the beak come out.
The hen is finished. You can add a comb with imitation felt and adhesive eyes.