Sheet - Origami : the rabbit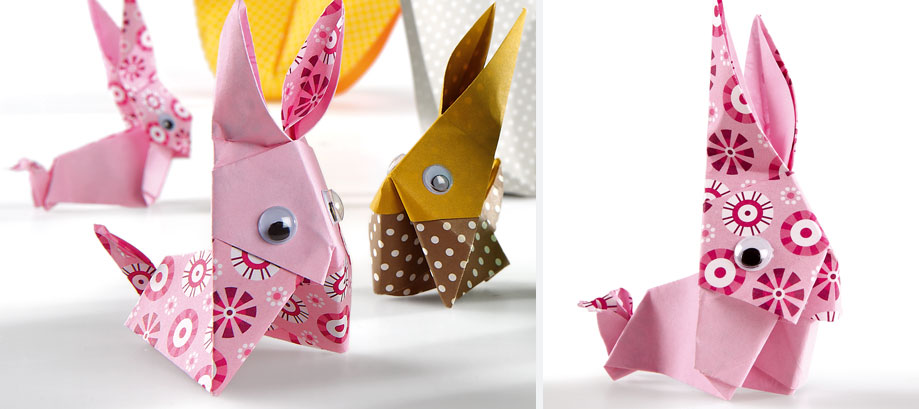 Difficulty: ★★★ | Estimated time: 15 min
Material
Sheets for origami 15 cm x 15 cm (6 in X 6 in)












---


Educational material
FC xxxx - xxxxxxx - TextPedago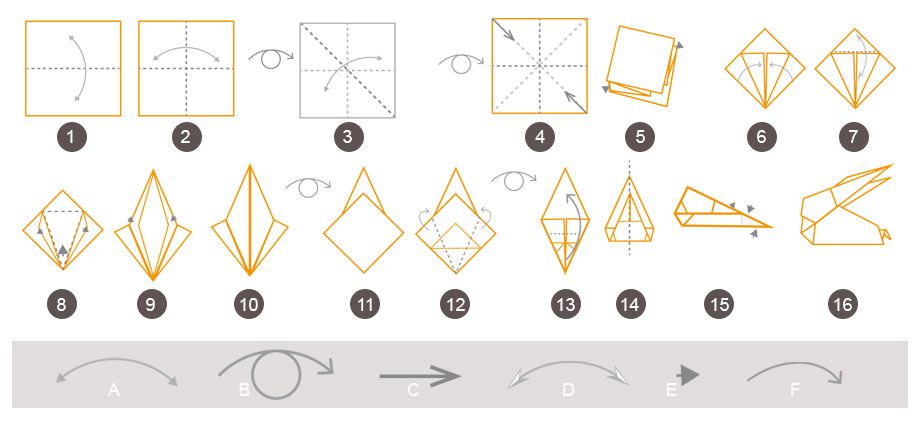 (1-2-3) To mark the folds: fold the square in two with the top part towards the bottom. Unfold. Fold in two from left to right. Unfold. Turn the paper square over. Fold in a triangle to mark the fold of the diagonal. Unfold the square, turn over to change the surface.
(4-5) Take the two summits at the extremities of the diagonal. Bring them together towards the inside to form a diamond shape.
(6-7) Fold the left- and right-hand sides of the diamond shape by folding back along the central line. Fold the triangle on the top side towards the bottom in order to mark the fold. Unfold.
(8-9-10-11) Unfold both sides prior to that and raise the lower point of the diamond shape. Open and flatten to obtain a new diamond shape which is longer and not as wide. Turn over.
(12-13) Fold the point on the bottom of the diamond shape upwards (do not take both layers, only the one on top). Then fold the left- and right-hand sides towards the back. We obtain a diamond shape; turn it over.
(14-15) Bring up towards the top a little less than half of the the lower part of the diamond. Fold the work in two, in the direction of the height. Shape the rabbit by raising the "head" part. Open the ears. For the tail: push the extremity of the folding part (1) towards the bottom, push up towards the top half of the part which was pushed down (2), then – once again – push the end towards the bottom.
(16) The rabbit is done. For better finishing, you can add adhesive eyes.
Our selection for this creative sheet