Sheet - Rabbits in imitation felt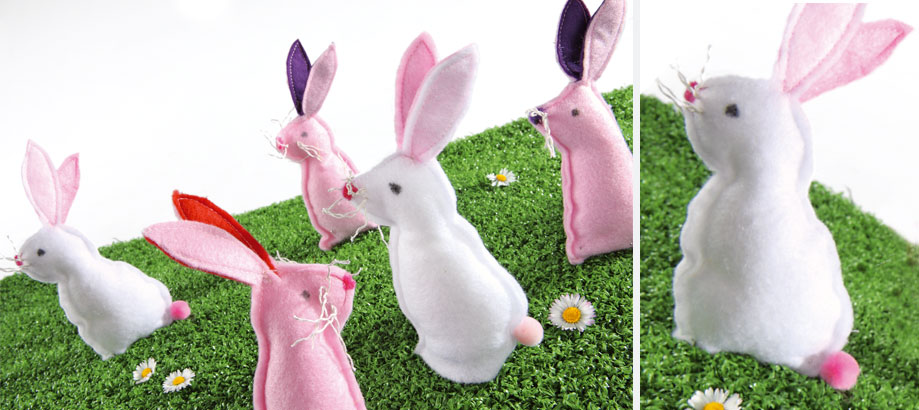 Difficulty: ★★ | Estimated time: 1 hour
Material
1 big spool of white thread
1 broad-headed needle
Cotton or silk paper (optional)

---


Educational material
FC xxxx - xxxxxxx - TextPedago
Using the knife, the teacher prepares the rabbit forms in the imitation felt roll, using a pattern.
Cut out little ears in the colour imitation felt sheets.
Take two forms of rabbits and sew them together. To give the rabbit (some) volume, it's possible to add cotton or silk paper inside.
Then sew the colour ears and the pompom to make the rabbit's tail.
For moustaches, a few pieces of white wire will suffice and for the eyes and nose, make a little dot with the marker.
FC xxxxxx - xxxxxx - et1
FC xxxxxx - xxxxxx - et2
FC xxxxxx - xxxxxx - et3
FC xxxxxx - xxxxxx - et4
FC xxxxxx - xxxxxx - et5
FC xxxxxx - xxxxxx - et6
Our selection for this creative sheet