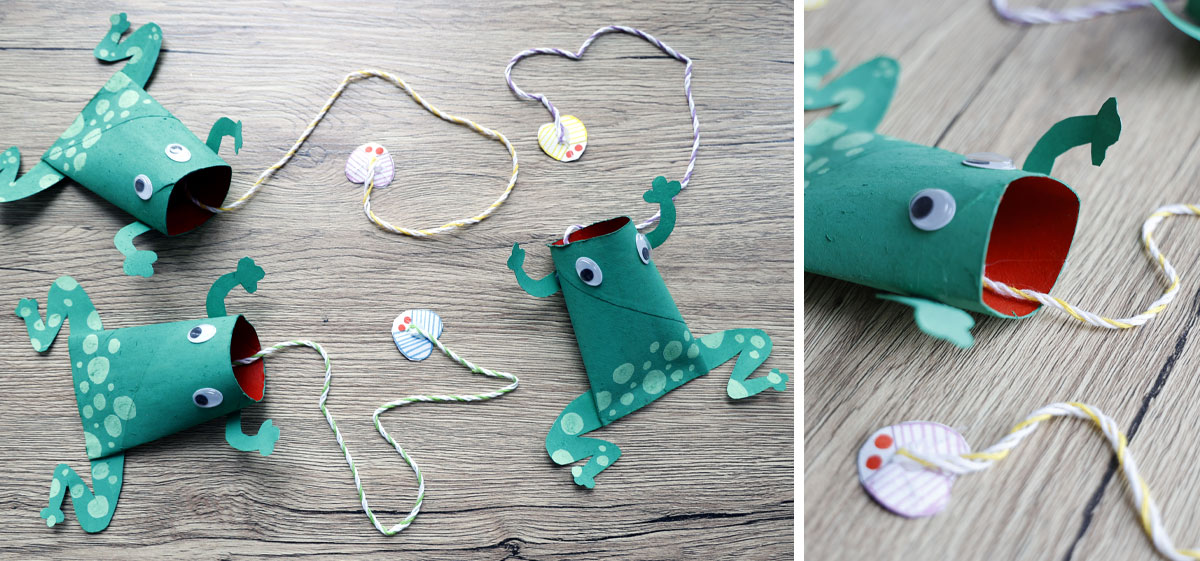 + 3 years old | Difficulty: ★ | 2 hours
Material
Recovery: toilet paper rolls




---

Educational material
Paint a toilet roll green on the outside and red on the inside.
Glue one end of the toilet paper roll to make the body of the frog.
Decorate the frog freely.
Download and cut out the template for the legs and fly.
Color the legs.
Glue the front and back legs to the frog.
Color the fly and assemble the two parts on top of each other.
Stick the fly on one end of the string and stick the other end inside the toilet roll.
Place two moving eyes on the front of the frog.
The aim of the game is to catch the buzzing fly in the frog's mouth. A fun game that encourages eye-hand coordination!
Our selection for this creative sheet