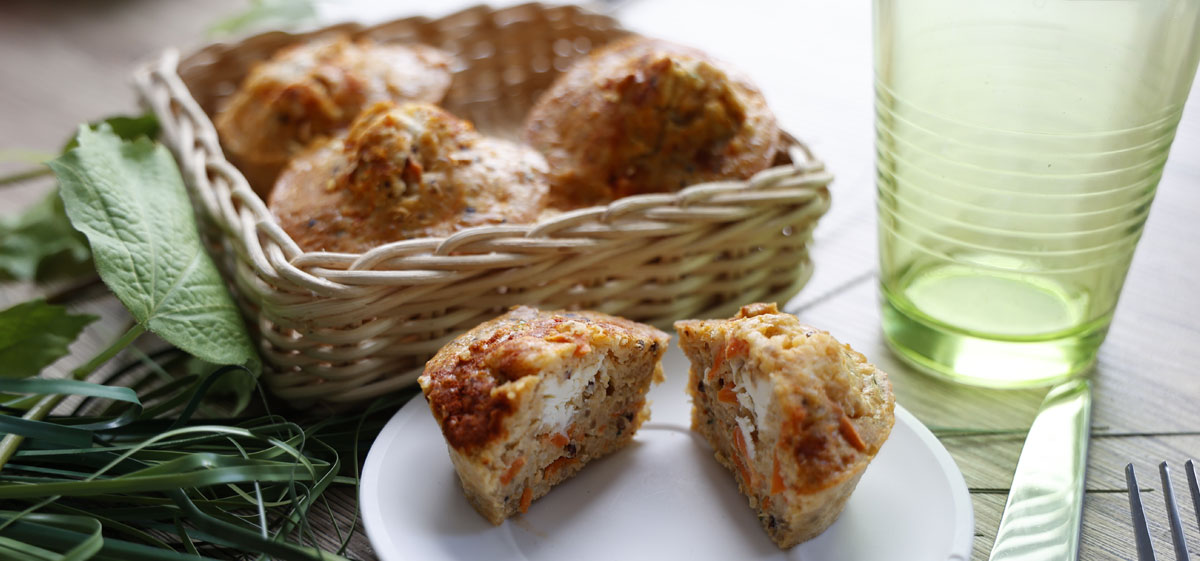 + 3 years old | Difficulty: ★ | 1 hour(Preparation: 40 min - Cooking time: 20 min)

Material
50 g raw quinoa (or 150 g cooked quinoa)
100 g grated carrots
Chives
3 eggs
125 g cream cheese
50 g flour
1 teaspoon baking powder
1 teaspoon sunflower seeds
salt and pepper




---

Educational material
Cooking quinoa :
Wash and drain the quinoa. Plunge it into the water that has been brought to the boil. Count 10 minutes of cooking time when the water returns to the boil, then remove from the heat, cover and leave the quinoa to swell for 15 minutes.


Preheat the oven to 180°.
In a salad bowl, chop the chives with scissors. Add 3 eggs, the grated carrots and 100g of fromage frais. Add salt and pepper and mix until you have a smooth paste.
Add the quinoa, flour, 1 tsp of baking powder, paprika and a good handful of sunflower seeds.
Fill the molds halfway, then place a teaspoon of cream cheese in the center. Then cover with the preparation to the top of the moulds.
Sprinkle with sunflower seeds.
Place in the oven for 20 minutes and allow to cool before serving.
Accompanied by a green salad, these original muffins will be a sensation!
Our selection for this creative sheet