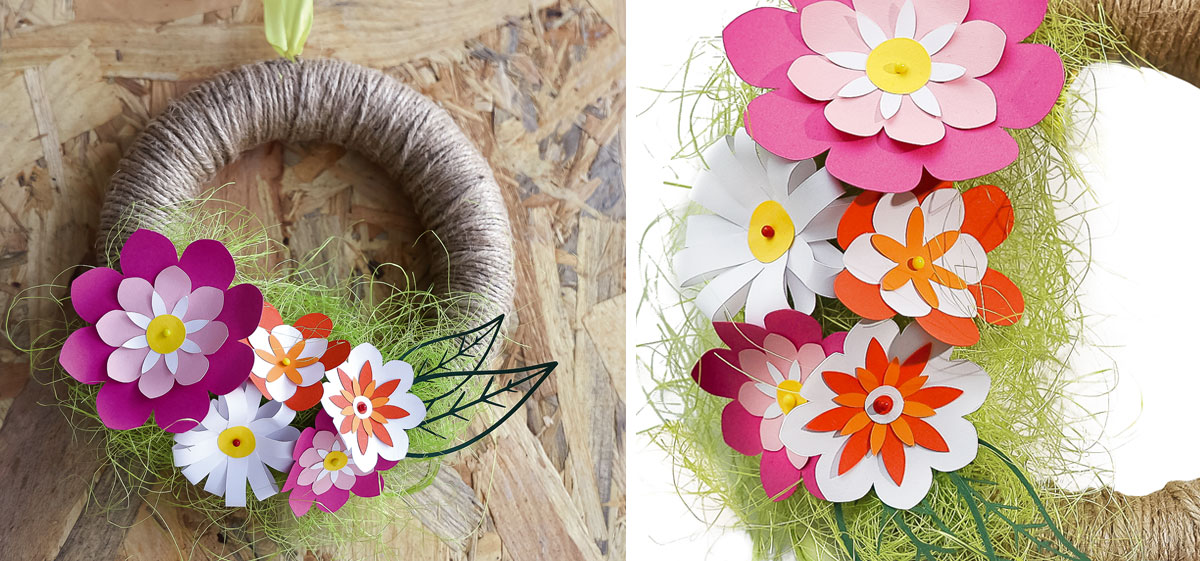 + 5 years | Difficulty: ★ | 2 hours
Material

---
Educational material
FC xxxx - xxxxxxx - TextPedago
Start by wrapping the wreath with the double-sided tape about 1 cm around each turn. Remove the paper from the tape as you glue the burlap string.
Then cut a length of silk ribbon to make the wreath tie and glue it to the top.
Attach the end of the jute twine to the wreath tie ribbon with the glue varnish.
Begin to work your way around the wreath with the jute twine, making sure it is tight and evenly covered, all the way to the opposite end of the wreath.
Cut out the flowers and leaves according to the downloadable templates and assemble them with the pins.
Put the sisal wool on the bottom of the wreath and stitch the flowers and leaves on top to hold it in place.

A beautiful flower crown!
Our selection for this creative sheet