Sheet - A Tom-tom for spring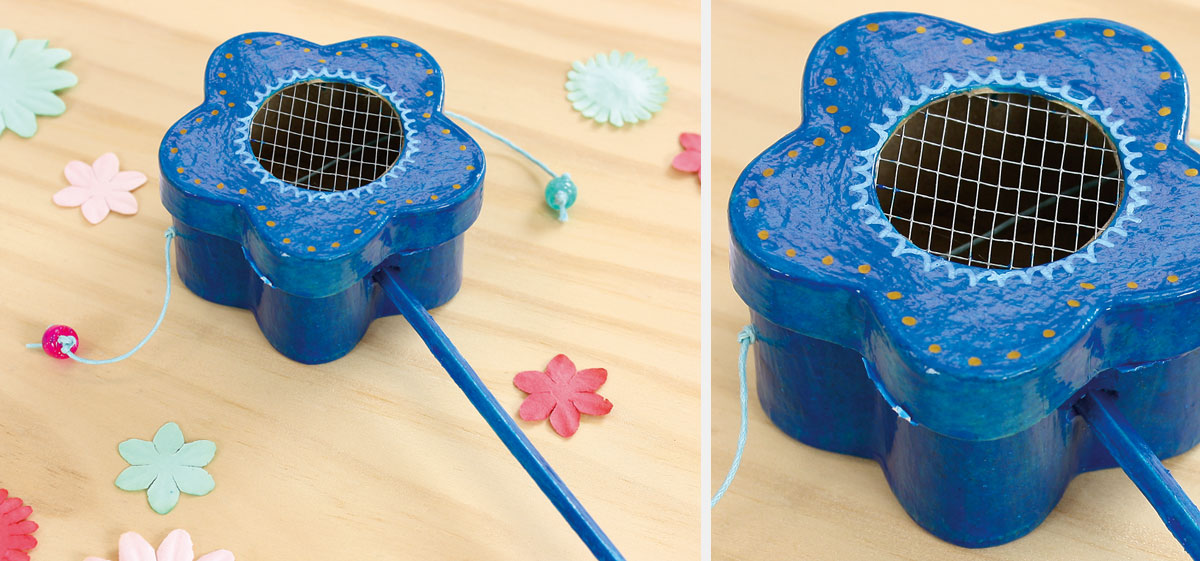 4 yeras + | Difficulty: ★★ | 1 hr 30 and drying overnight
Material


Paint the base, the box lid and your match.
When the box is dry, make a small hole (about 5 mm) at a mid-point on the side of the box.
Insert the match leaving about 4 cm of its length inside the box.
Glue the match from the inside using the glue gun (step to be done by an adult).
Make 2 holes (about 3 mm) on each side of the box.
Cut about 50 cm of waxed cotton thread, then thread it through the 2 holes.
Centre the thread, then tie knots at each side of the box to secure the thread and stop it sliding through.
Thread a bead onto each end of the thread and tie a knot.
Cut off any excess thread.
Apply glue on the inside of the other section of the box for sticking the two sections together.
Stick together and leave to dry.
Use markers to decorate.
Time to make music!
Our selection for this creative sheet