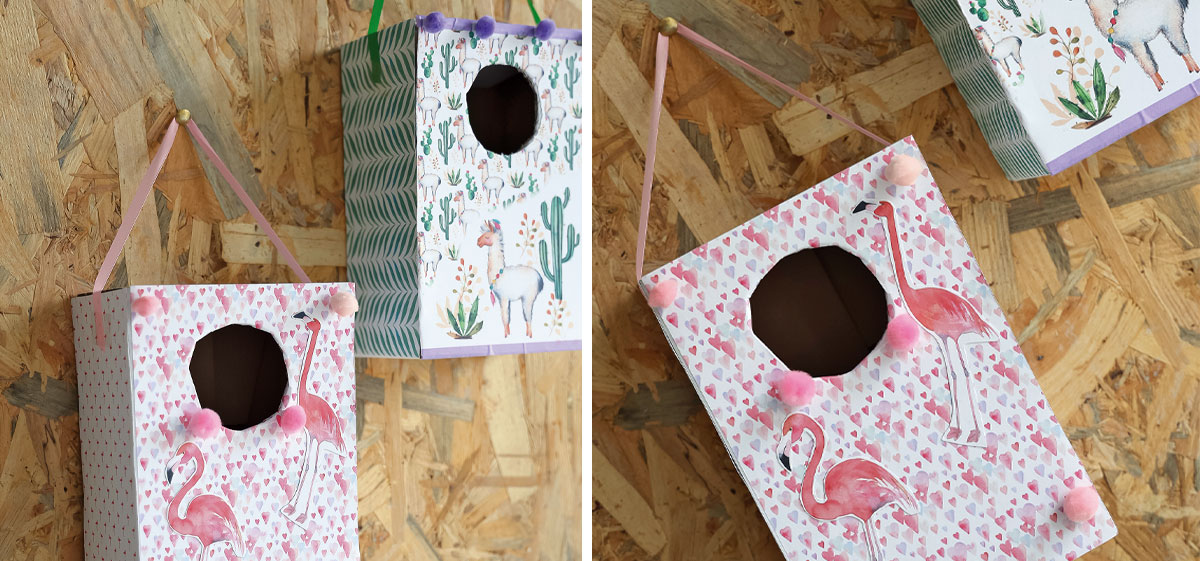 + 3 years | Difficulty: ★ | 1 hour
Material
Materials:

Cardboard box (shoe box, tissue box...)



Choose a sturdy cardboard box to glue decorations to.
Trace and cut a circle on the front of the box with a cutter (to be made by an adult) or a pair of scissors for the children.
Cut out the patterned paper according to the template of the box and the hole.
Glue the paper with the varnish on each side of the box.
Decorate the box as you wish: pompoms, beads, adhesive ribbons.
With a ribbon, create a knot to hang the box.

Beautiful nesting boxes to welcome the birds!
Our selection for this creative sheet