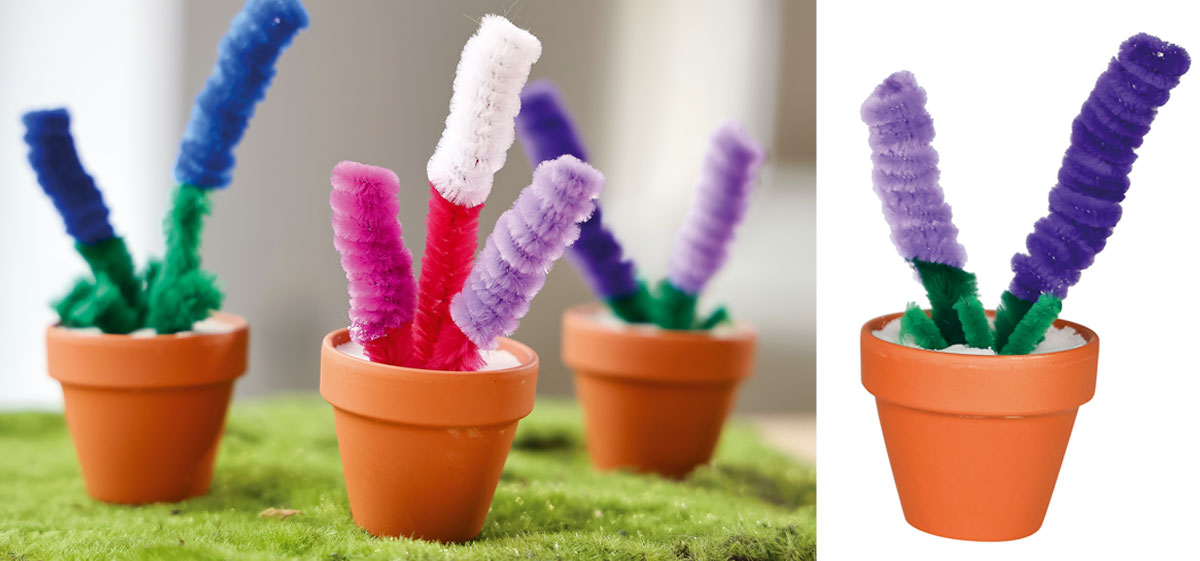 + 3 years | Difficulty: ★ | 15 minutes
Material



---
Educational material
FC xxxx - xxxxxxx - TextPedago
Begin by filling the clay pots with modeling sand or outdoor sand. The pleasant texture of modeling sand will provide a sensory experience that the child should enjoy.
Make colorful flowers with the caterpillars:
For the stem: smooth a green caterpillar so that it is straight and cut it at 15 cm.
For the flower: wrap a caterpillar (of the color of your choice) around a pencil.
Position the flower on the stem.
Prick the flowers in the sand as a gardener would.

Your flower arrangement is ready!
Our selection for this creative sheet