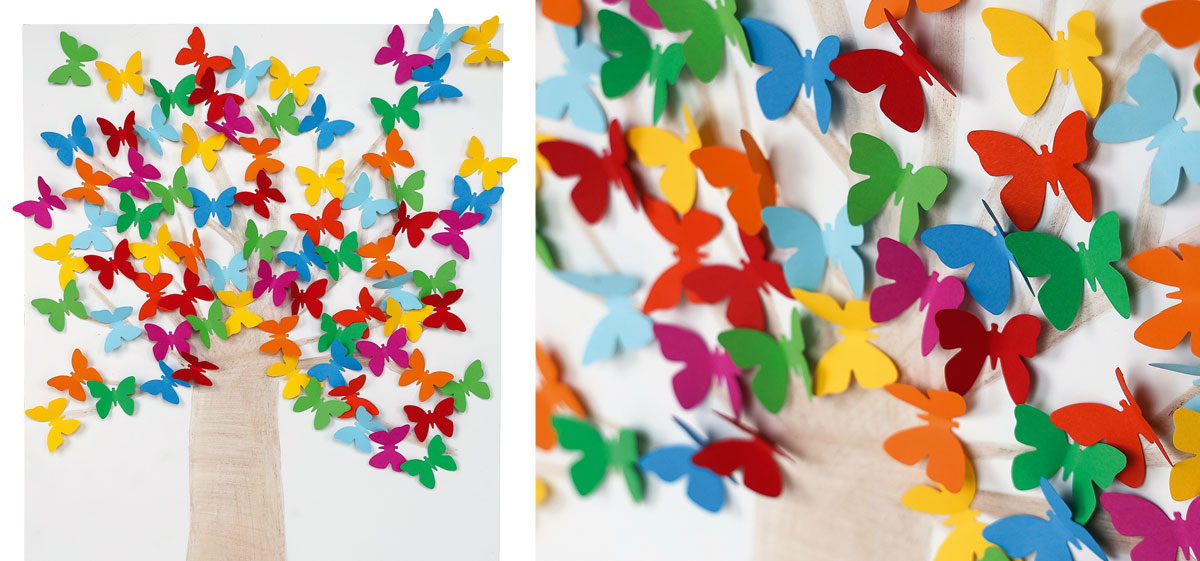 + 3 years | Difficulty: ★ | 1hr30
Material
Materials:

Small wooden branch



---
Educational material
FC xxxx - xxxxxxx - TextPedago
Butterfly Tree


Draw and color the tree on the foam board with coloured pencil. Decorate the bottom of the board by drawing grass and gluing small wooden shamrocks.
Create a multitude of colourful butterflies with the hole punch.
Fold the butterflies in half. Place glue in the middle and place on the foam board. Repeat until you have a beautiful, colourful tree of butterflies!

Feel free to fold the wings of the butterflies again once they are well fixed.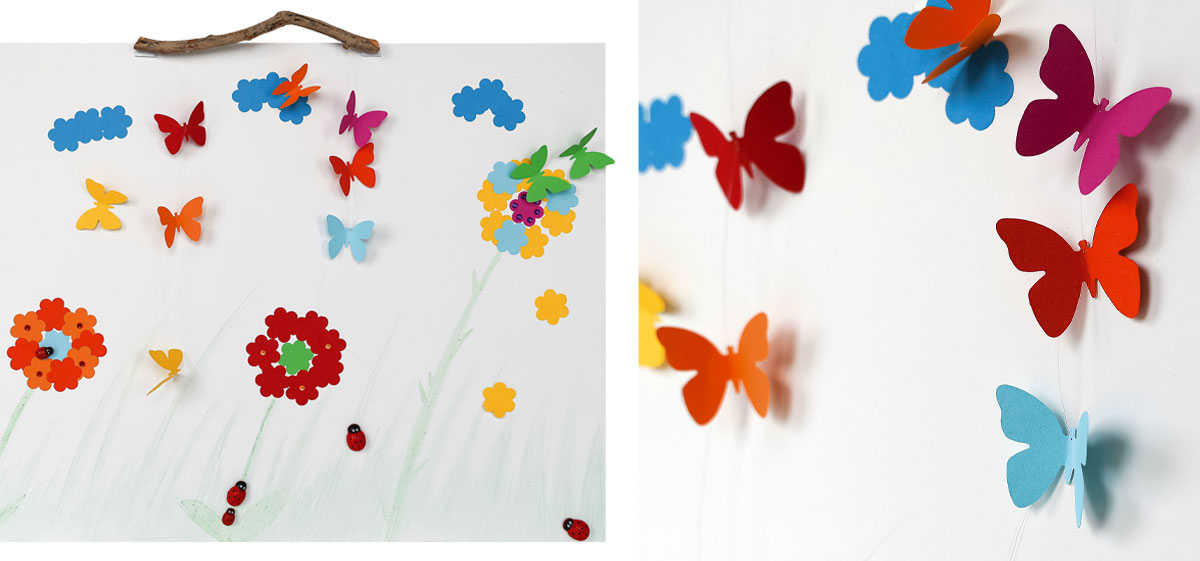 Fields in Bloom


Draw grass and flower stems on foam board. Embellish with wooden adhesive ladybugs.
Create a multitude of colorful flowers with the hole punch. Glue them in the shape of a cloud and flowers. Enhance with adhesive rhinestones!
Arrange a few butterflies that have been perforated.

To create the suspension:
Tie nylon strands to each end of the branch.
Pierce the butterfly heads with a pin and string them like beads. Tie a knot between each butterfly to separate them.
Secure the hanging with double-sided tape.

And there you have it, a beautiful and colourful country picture!
Our selection for this creative sheet