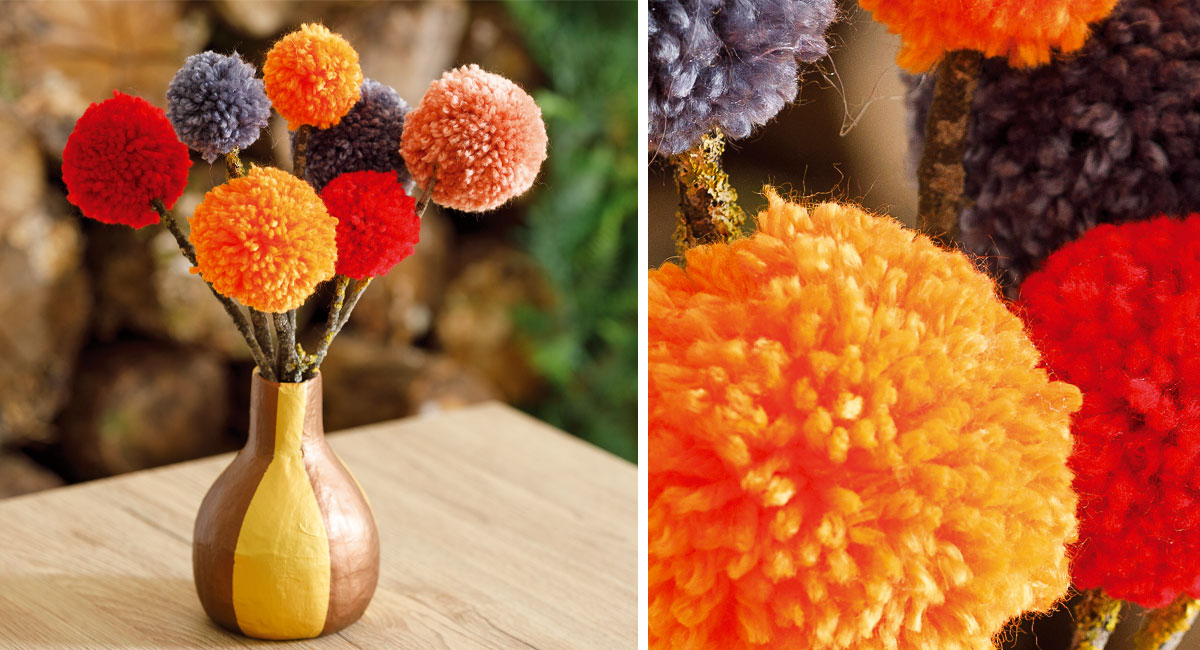 + 3 years | Difficulty: ★ | 30 minutes
Material
Recycle : thin wooden branches of about 25 cm





---
Educational material
Painting the vase:

With crepe tape or masking tape, create areas in triangles and paint in gold.
Repeat the same process for the bronze.

Bouquet of pompons:

Using the templates, create about ten pompons.
Insert a thin wooden branch into each pom-pom and secure with a dot of hot glue (optional).
Once all the pompons have been created, place them in the vase for a beautiful effect!
A very simple activity that can be adapted to the seasons depending on the colour of the wool used!
FC xxxxxx - xxxxxx - et1
FC xxxxxx - xxxxxx - et2
FC xxxxxx - xxxxxx - et3
FC xxxxxx - xxxxxx - et4
FC xxxxxx - xxxxxx - et5
FC xxxxxx - xxxxxx - et6
Our selection for this creative sheet