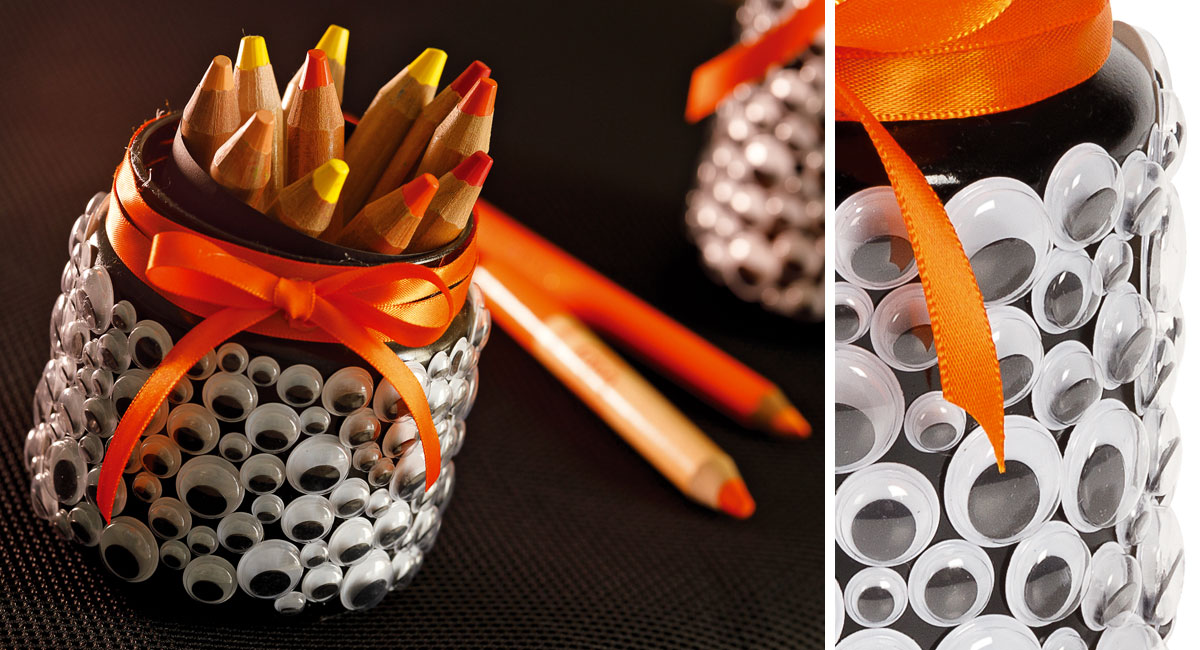 + 2 years | Difficulty: ★ | 24 hours of drying + 1 hour of activity
Material




---
Educational material
fine motor skills, learning shapes, collage
Collect glass jars of different sizes.
Wash them well and remove the labels and glue residues.
Put them upside down and apply at least two coats of black paint with the acrylic spray can (to be done by an adult, out of the wind in a ventilated room).
Leave to dry for a day.
Then stick the eye stickers on the pots in a random fashion, alternating the different sizes.
Once the eyes have been glued on, tie a satin ribbon on the top of the jar and fill it with pencils, cotillions, sweets, etc.
Patience and meticulousness will be required to obtain these beautifully monstrous storage units!
FC xxxxxx - xxxxxx - et1
FC xxxxxx - xxxxxx - et2
FC xxxxxx - xxxxxx - et3
FC xxxxxx - xxxxxx - et4
FC xxxxxx - xxxxxx - et5
FC xxxxxx - xxxxxx - et6
Our selection for this creative sheet