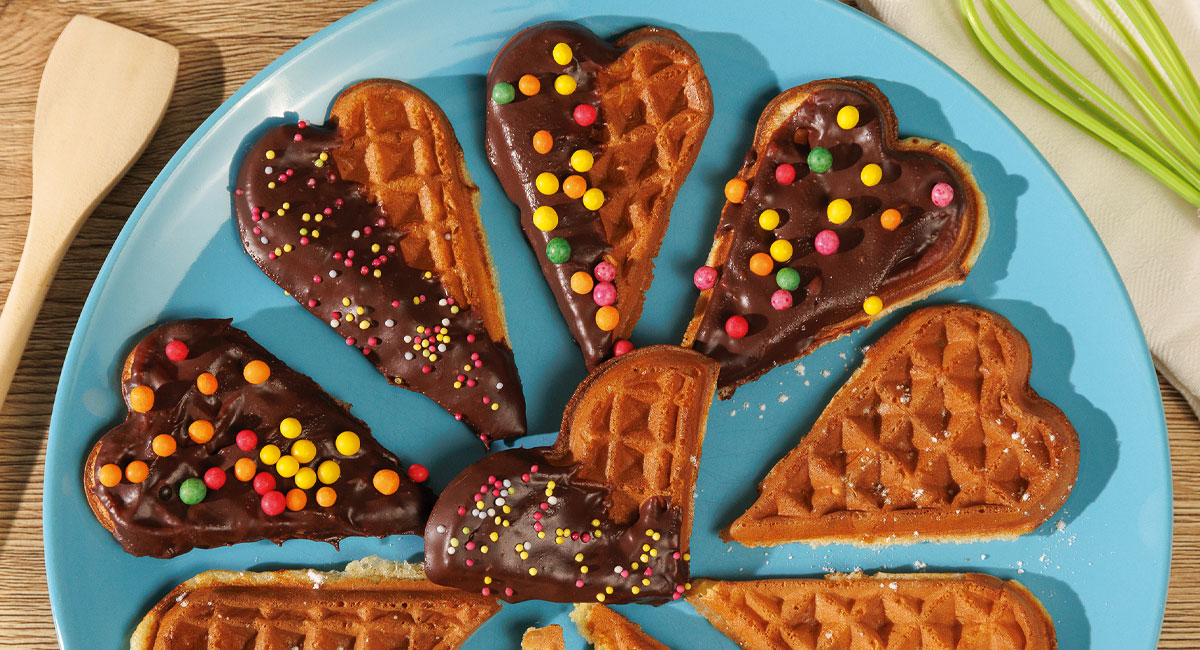 + 3 years | Difficulty: ★ | Preparation: 15 min - Cooking time: 5 min
Material
Ingredients for about 15 waffles :
3 eggs

200 g flour

30 g sugar

20 g softened butter

1 pinch of salt

25 cl milk




---
Break the eggs, separating the whites from the yolks, into two separate bowls.
In the bowl with the egg yolks:
Beat the egg yolks into an omelette with a whisk or fork.
Add the flour, sugar and softened butter.
Gently pour in the milk, stirring constantly to avoid lumps.
In the other bowl:
Beat the egg whites until stiff with a pinch of salt.
Gradually fold the egg whites into the first bowl using a spatula.
Bake in a lightly buttered waffle iron.
Plain, with jam or chocolate, waffles are a gourmet's delight!
Our selection for this creative sheet