Wesco MADE TO MEASURE mats

Design the mat that meets your needs
With Wesco you can create mats adapted to your measurements and your activities: floor mats, evolution mats, reception or wall mats.
Select the mat model:
according to your use
Specify the options:
colours, dimensions, rounded or reinforced corners, hook and loop fasteners
Validate and order:
Add your own made to measure mat to the basket to order it or request a quote
Made in France and guaranteed for 2 years, our mats are fitted with an anti-slip base and covered with an M2 fire retardant jersey-line vinyl cover. Soft to the touch and easy to clean, it is also hypoallergenic and does not contain phthalates. Indoor use only.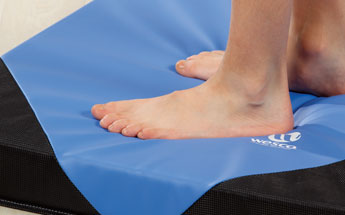 SOFT FOAM MAT
For motorskill (th: 2 cm)
For receiving and cushioning jumps (th: 4 to 7 cm)

POLYURETHANE, Density 24kg/m3
FLEXIBLE, THICK FOAM MAT
Promotes free movement. Great stability and flexibility.

POLYURETHANE, Density 150 kg/m3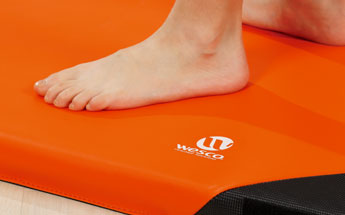 FIRM FOAM MAT
For floor exercises (gymnastics, dancing, fighting sports etc)

POLYETHYLENE, Density 24 kg/m3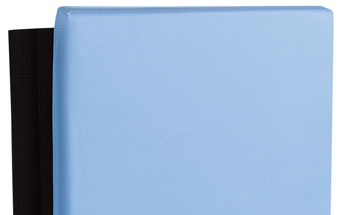 WALL MAT
Soft and absorbent foam for maximum protection.

POLYURETHANE, Density 24 kg/m3
Choose your mat model
---
Do you want to request a quotation? Nothing's easier!
Add your mat to the basket and log in to your business account. You can then make your request via your basket by clicking on "Request a quote"