Climb Structures
For each age, each space has its own structure!
In crèche as in nursery school, it is important to provide motor skills areas with free access for children (under the supervision of an adult), when they want to climb, crawl, jump, slide etc.
Meeting the child's developmental needs, these structures allow children to work on balance, coordination and taking in information under the watchful eye of adults.

Children love to invent a world and new role-playing games every day. The CLIMB motor skills and play structures are exactly what they need: cabin or fortress, watchtower or large course, they offer multiple activities and bring many stories to life in complete safety.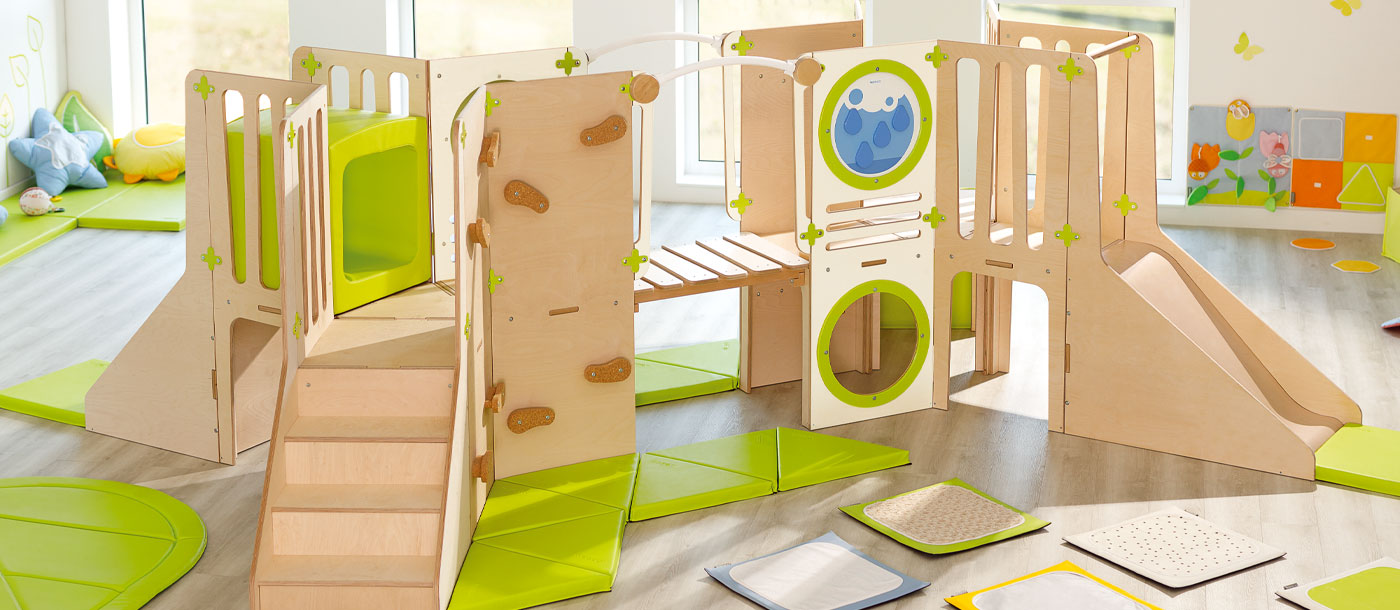 MOTOR SKILLS

Climb, slide, crawl, climb, hide, observe
Each structure is designed to promote motor skills, development and independence in children.

SAFETY

Created in close collaboration with specialized standards laboratories.

MODULARITY

Can be installed in a straight line or at a corner.

A multitude of different combinations: cabin, fortress, watchtower, long course

---
Multiple combinations to suit your spaces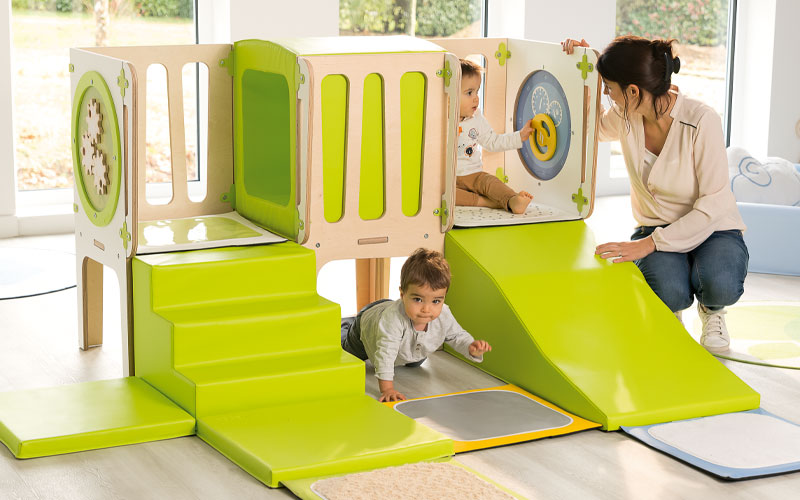 CLIMBaby
Discovery for 1 to 2 year olds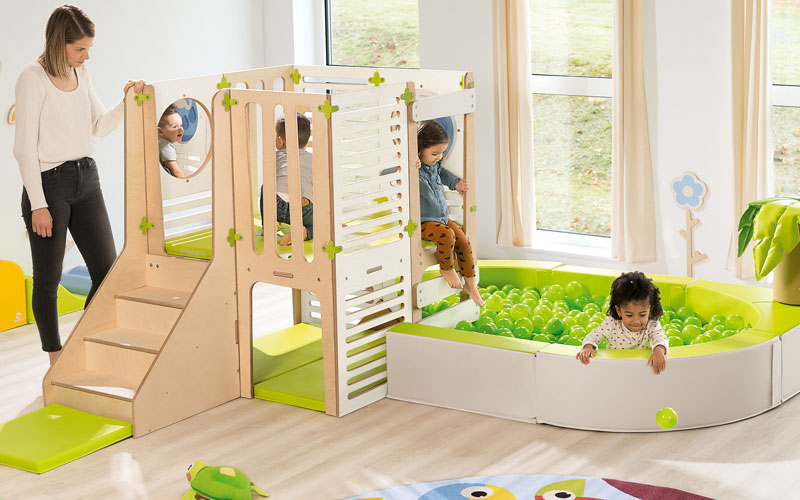 CLIMBKid
Adventure from 18 months to 4 years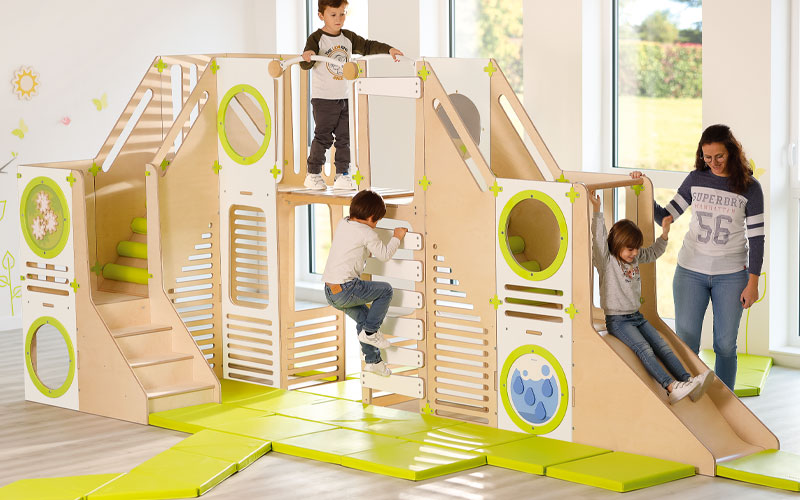 CLIMBPlus
Imagination and challenges for ages 3 to 6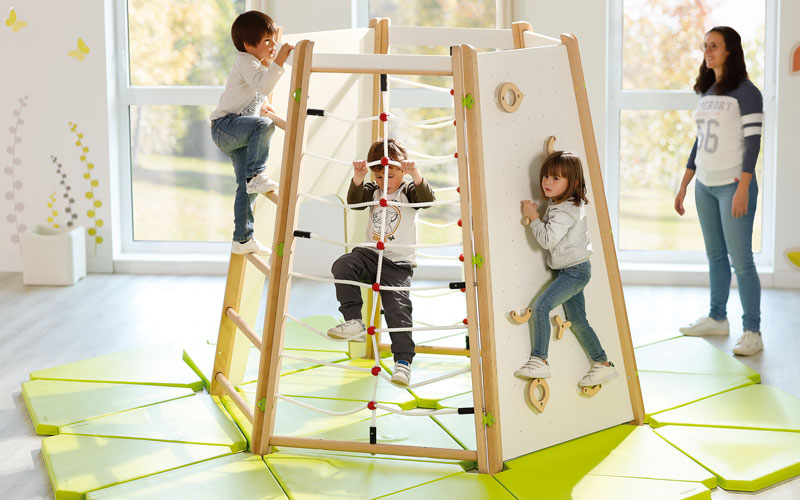 CLIMBEnergy
Sport from 3 years
---
High quality modular structures

Can be installed in a straight line or at a corner.

To be completed with accessories
(mats, grab bars, activity panels).

Complies with standard NF S54-300

Formaldehyde content 2 times lower than the European standard

Solid beech legs
MDF melamine panels

5 year guarantee

Wood from eco-managed forests