Sheet - Christmas candle holder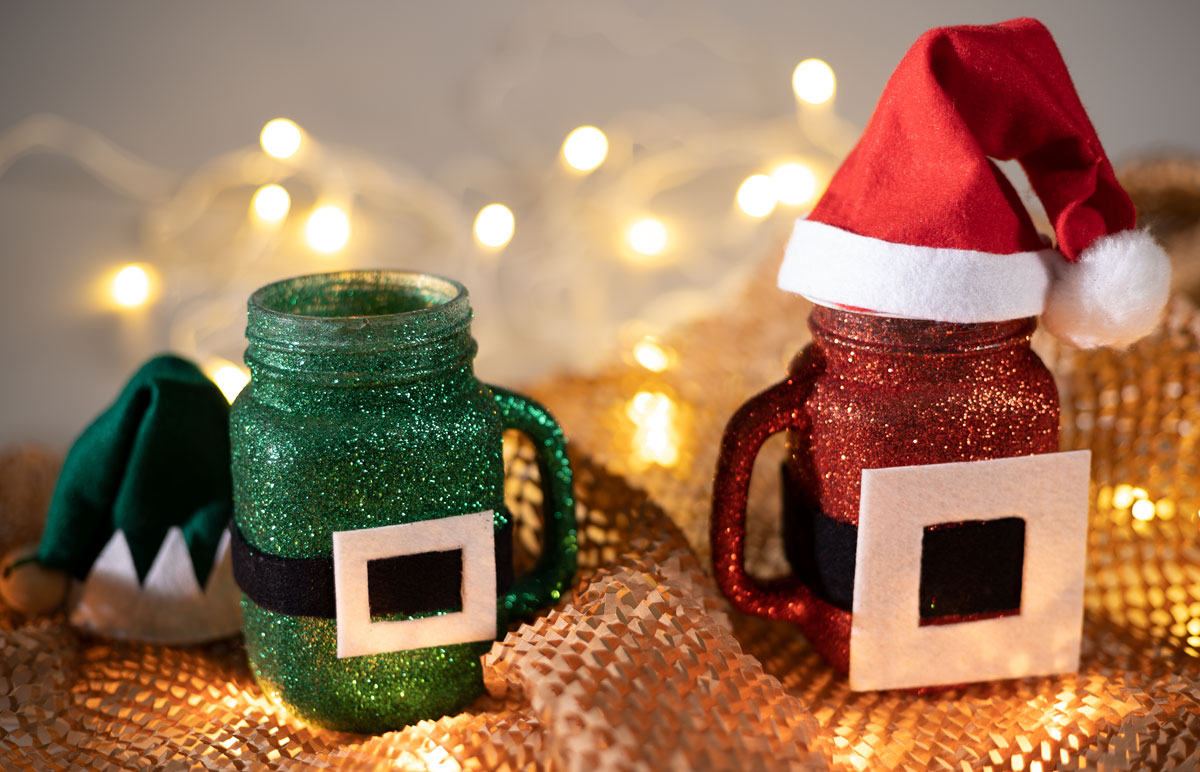 5 or over | Difficulty: ★★ | 1 hours
Material



---


Educational material
FC xxxx - xxxxxxx - TextPedago
Cover the glass jar with a layer of glue-varnish using a brush
Sprinkle glitter on top and allow to dry well.
For Santa Claus: cut a strip of black felt and tie it around the glass jar. Cut out a grey square a little wider than the black stripe and create a small window inside to create a kind of buckle for the belt." Stick this loop on the tape."
Cut out a piece of felt to make Santa's cap and sew both ends to form a cone.
Always using the thread and needle, add the wooden pompom or bead to the tip.
Place a tealight candle inside the jar and your decoration is ready!
FC xxxxxx - xxxxxx - et1
FC xxxxxx - xxxxxx - et2
FC xxxxxx - xxxxxx - et3
FC xxxxxx - xxxxxx - et4
FC xxxxxx - xxxxxx - et5
FC xxxxxx - xxxxxx - et6
Our selection for this creative sheet