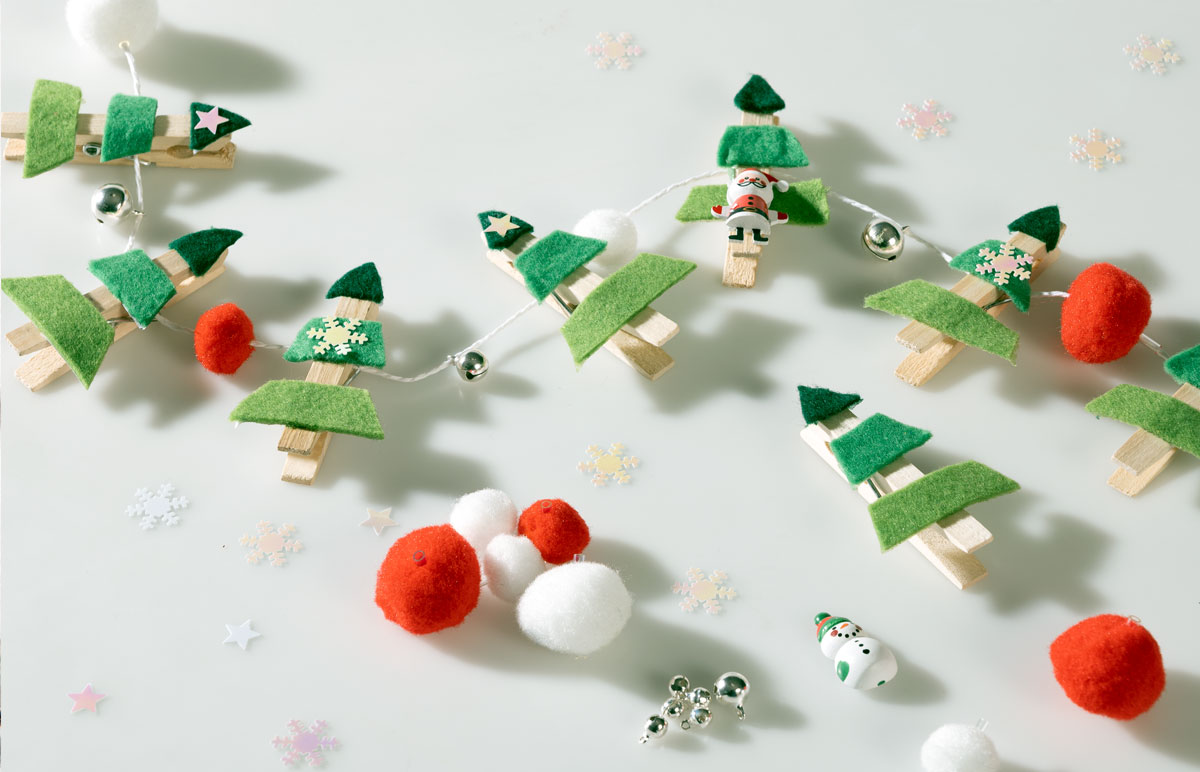 4 or over | Difficulty: ★ | 1 hour, 30 minutes
Material

---

FC - PlusPedago OU astuce
Cut out the felt using 3 shades of green.
(3 parts = 1 triangle and 2 trapezes)
Remove the protective film from the adhesive only from the part to stick on the clothes peg (1 cm from the middle of your shape).
Glue your shapes on the clamp. (Keep in mind the order of the colours.)
Put the clothes peg on the string.
Thread the pompoms and bells, alternating with the clothes pegs.
Glue on the flakes and stars with felt glue.
Add Christmas adhesive wooden shapes.
FC xxxxxx - xxxxxx - et1
FC xxxxxx - xxxxxx - et2
FC xxxxxx - xxxxxx - et3
FC xxxxxx - xxxxxx - et4
FC xxxxxx - xxxxxx - et5
FC xxxxxx - xxxxxx - et6
Our selection for this creative sheet