Motricity modules, changing mats, bed surrounds… our classics are reinventing themselves and are now also available in bio-based coated canvas with cotton backing.
A coated canvas in Oeko-Tex cotton, more respectful of the environment, free of endocrine disruptors known to date and 100% made in France! And because we are uncompromising on the durability of our products, this new bio-based coated canvas is guaranteed for 3 years (like our classic coated canvas). Available in two colours: natural (without added dyes) and green (without azo dyes).
With this innovation, the result of 2 years of Research & Development, we are taking another step forward in improving our products and in our desire to reconcile innovation and respect for the environment.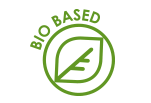 Canvas made of
OVER 70% NATURAL COTTON,
which gives it its bio-based and Oeko-tex designation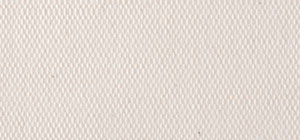 Water-based coating finish
(WITHOUT SOLVENT)
woven appearance and texture feel,
so as not to distort the material
Modules de motricité, tapis à langer, contour de lit… nos classiques se réinventent et sont à présent également disponibles en toile enduite biosourcée support coton.
Une toile enduite en coton Oeko-Tex, plus respectueuse de l'environnement, sans perturbateurs endocriniens connus à ce jour et 100% made in France ! Et parce que nous sommes intransigeants sur la durabilité de nos produits, cette nouvelle toile enduite biosourcée est garantie 3 ans (comme notre toile enduite classique). Disponible en deux coloris : naturel (sans colorants ajoutés) et vert (sans colorants azoïques).
Avec cette innovation, fruit de 2 ans de Recherche & Développement, nous faisons un pas de plus dans l'amélioration de nos produits et dans notre volonté de concilier innovation et respect de l'environnement.