Storage bins, carriers, dinette, crockery ... discover our selection of biobased plastic! A challenge, the results of several months of research, to find an ideal biobased material, renewable and of high quality. of sugarcane and a virtuous process of obtaining it, we offer you bio-based products made in France, 100% recyclable and with low greenhouse gas emissions.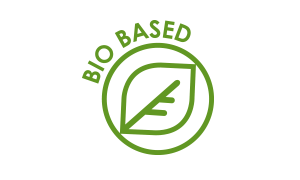 From the waste from the cultivation of sugar cane

At the start, a CONTROLLED CULTURE of sugar cane:
CO2 absorber and oxygen producer.

WASTE IS USEFUL!
They are transformed
made from ethanol, a vegetable-based fuel.


EVERYTHING IS TRANSFORMED
Production of environmentally friendly polyethylene from ethanol.